A&L - Closed van, part 4
This article was published Mar 28, 2016.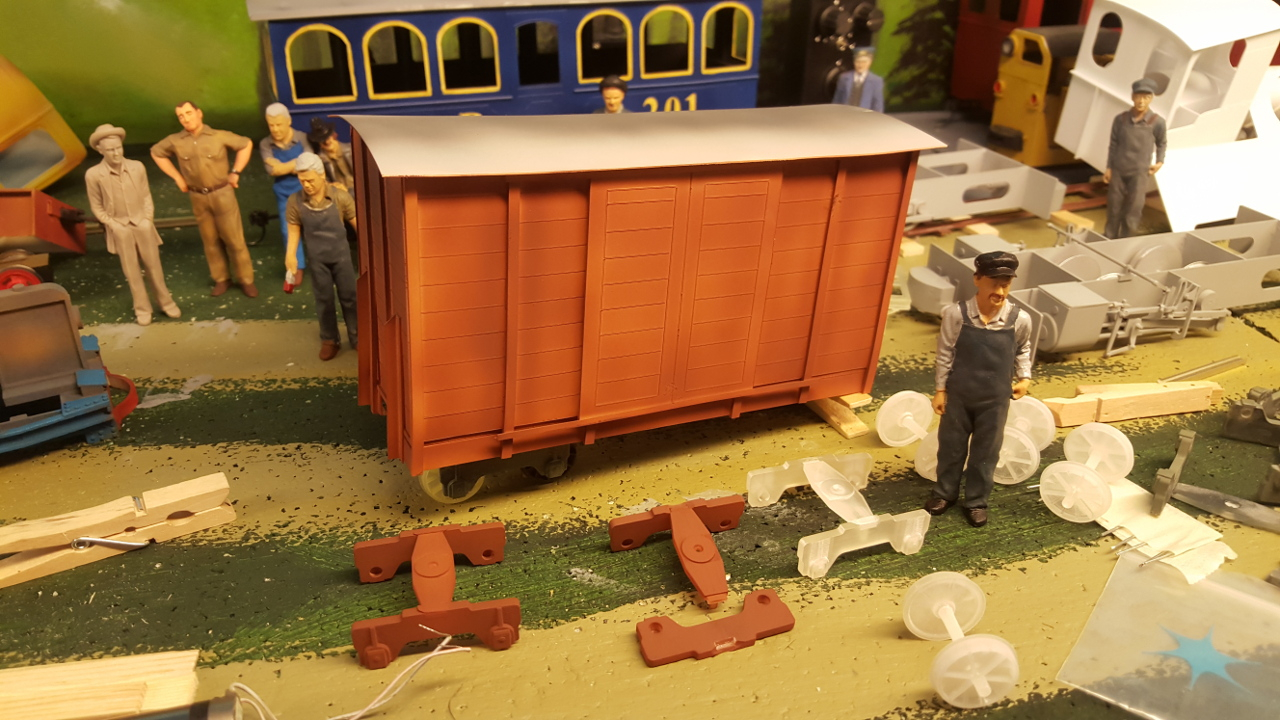 Put on bogies today. Sometimes uniform colours looks great, but in this case it turned out to be complete wrong.. Bogies and wheels must have a darker colour, maybe even black.. Also looks if wagon lays to low on the bogies, needs a raise in my eyes.
Door handles to follow after above is fixed.