The BMC project - Borkum City
This article was published May 17, 2012.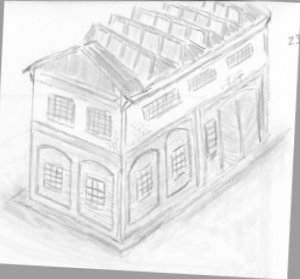 Borkum City is the town there the main reason for these rails lays. Here is the match factory placed with not just stick-machines and box makers, but also a complete sawmill, label print shop and art studio for making new label designs.
Some workers buildings will exist also in the corner somewhere.
History
Why a match-factory? I wanted one big major industry for my railway, not a bunch of small one's taking one car a day.. Also, in my early teens I did collect match-boxes. Other kids collected stamps, or coins or sports-cards, not me.. I collected match-boxes. During that period I did get very fascinated about that kind of industry and collected all sort of information about how matches was done, now and in the past.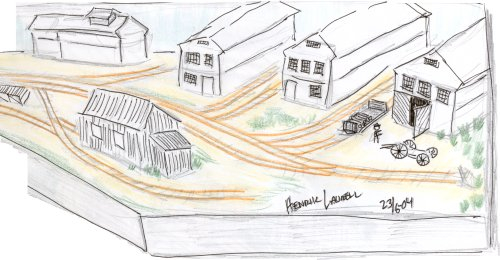 From the very early days when they was made by hand at home in the kitchen to the later mass-produced matches made in the so called 'complete-machines' (komplettmaskinen). This machine was a swedish invention by one of the leading industries in the town of Jönköping, situated in the very centre of Sweden.
Borkum Match Factory area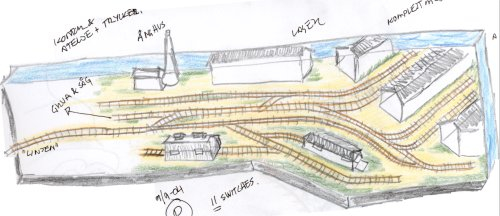 Very raw sketch so far, I have alot idea's about the buildings but the trackplan is not set yet. Here is where the real fun begins. I have done this so many times before, but never got this far. At last I am actually starting on my little match-factory. Each part of the match-making shall be included, the more the better... and also a reason for more tracks and traffic.
Module 1b