BMT - Logbook April 2007
This article was published Apr 01, 2007.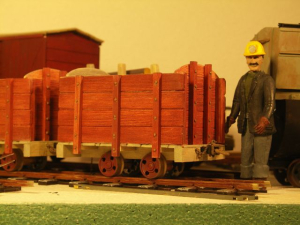 this month I have continued on the coal wagon series.
BMT Coal Wagon, Second series, part 2








Switching Business...
Historical moment, this is my first switch made ever! Hopefully it will work also...






Simplex 10hp. (Baby Sim)
Finally my red little baby did arrive from Simply78! This is my first loco for this scale, nice to have a RTR model for a change (ReadyToRun). I have ordered several motor-chassis from them also, so there will be home-built creations to.