BMT - Logbook April 2009
This article was published Jan 01, 2009.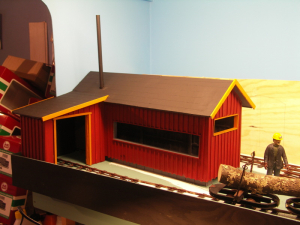 This month I have finished the sawmill and started on first factory building, the assembly building.
Sawmill
The sawmill is finished. Interior with a sawing table and sawing wheel will follow.










Assembly buildings
Next is the factory assembly buildings, the ones in the background. This will only be building fronts, not like the sawmill.