Events 2011, April - Ryttaren Peat Factory
This article was published Apr 01, 2011.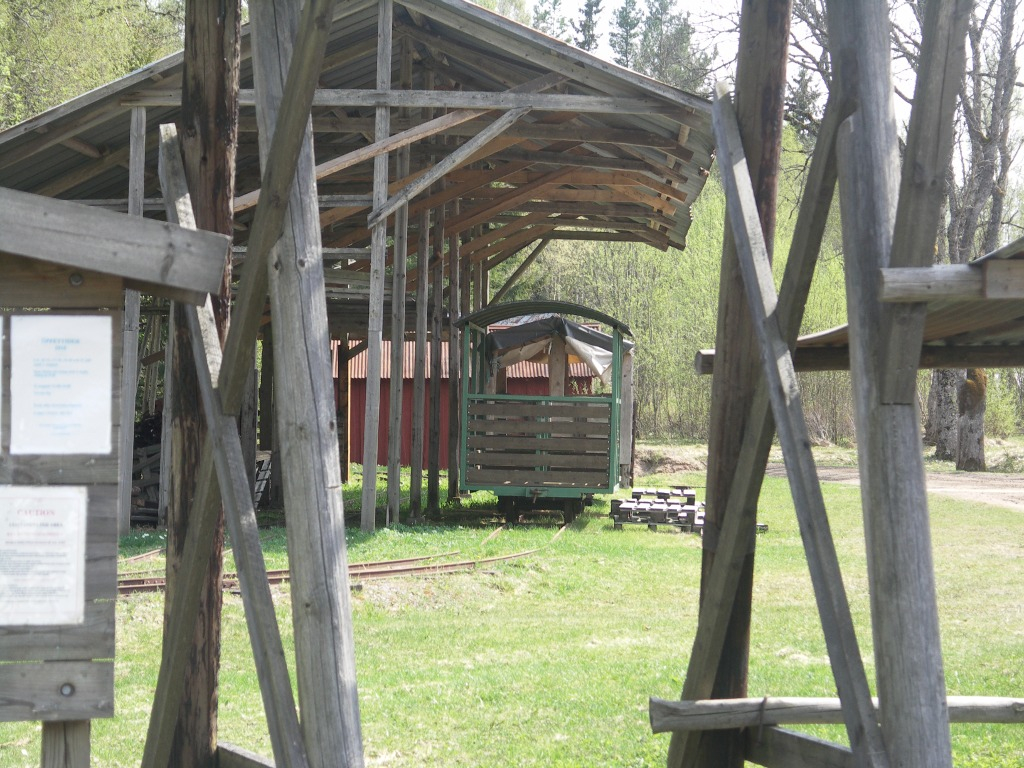 April 27, 2011 :
After our first caravan trip this year at Easter, we did stop at Ryttaren Peat factory on our way home. We have been there a few times before, but I always forgotten to measure there coaches. This time we did.
The coach with the green metal frame is 310 * 160 cm and the unpainted ones are 265 * 180 cm, not including the rusty frame in-under.
If you are curious about this line check out there own website (Swedish text only, click on "Lok o vagnar" in there left menu to see locos and wagons).
/Henrik