Events 2011, July - Delary Strömsnäsbruk Railway
This article was published Jul 01, 2011.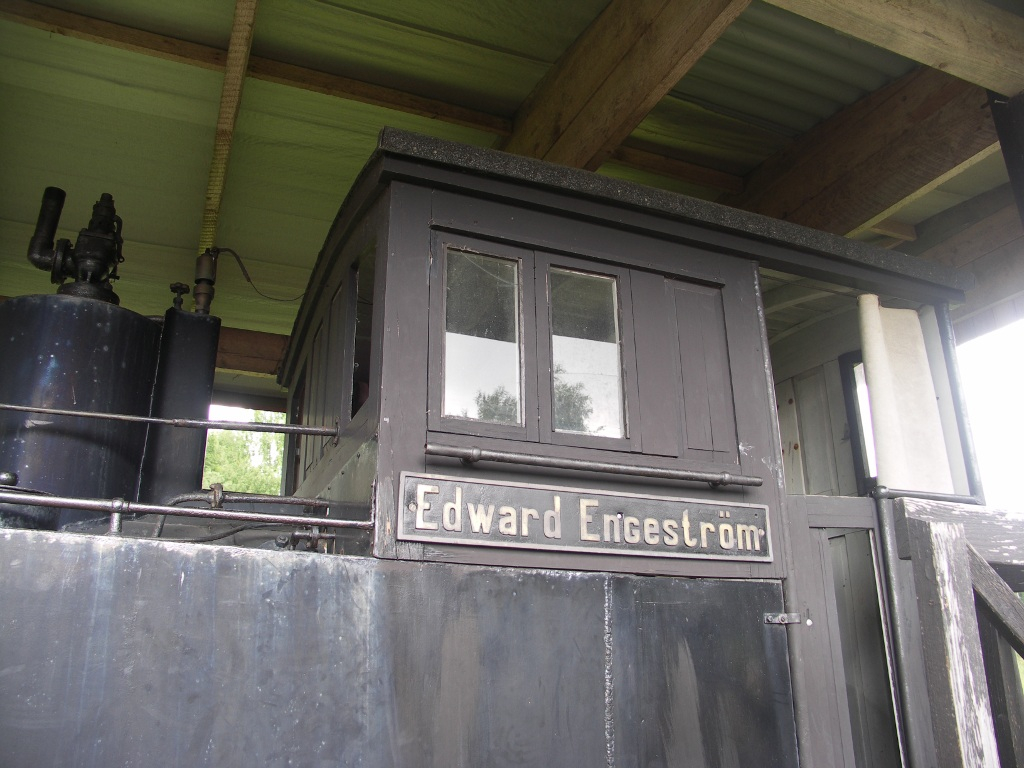 After our visit to Öland island we moved our caravan to a camping site on the main land. From there we did a little trip down south checking out two very nice locomotives.
This first loco, the 'Edward Engeström' is placed in Delary in the Småland county. This loco was built in 1886.
These locos ones did go on the Delarybanan (Delary line) which was ended partly in 1957, with some extensions lasting another two years until 1959, with the hole line gone in 1961. This line had the very unusual gauge of 643mm and did transport goods from the papermill in Delary to the swedish state line at Strömsnäsbruk town, about 15 km from Delary. 643 mm comes from 26 verktum which was an old swedish measuring. One swedish verktum was 24.742 mm and not 25.3945 mm as the imperial one.
Here is a nice page with more info which shows some old black-and-white photos from this line and the factory. If that page disappears in the future, I have saved a pdf copy here.
/Henrik