Borkum Match - Avesta loco, part 1
This article was published Jan 08, 2016.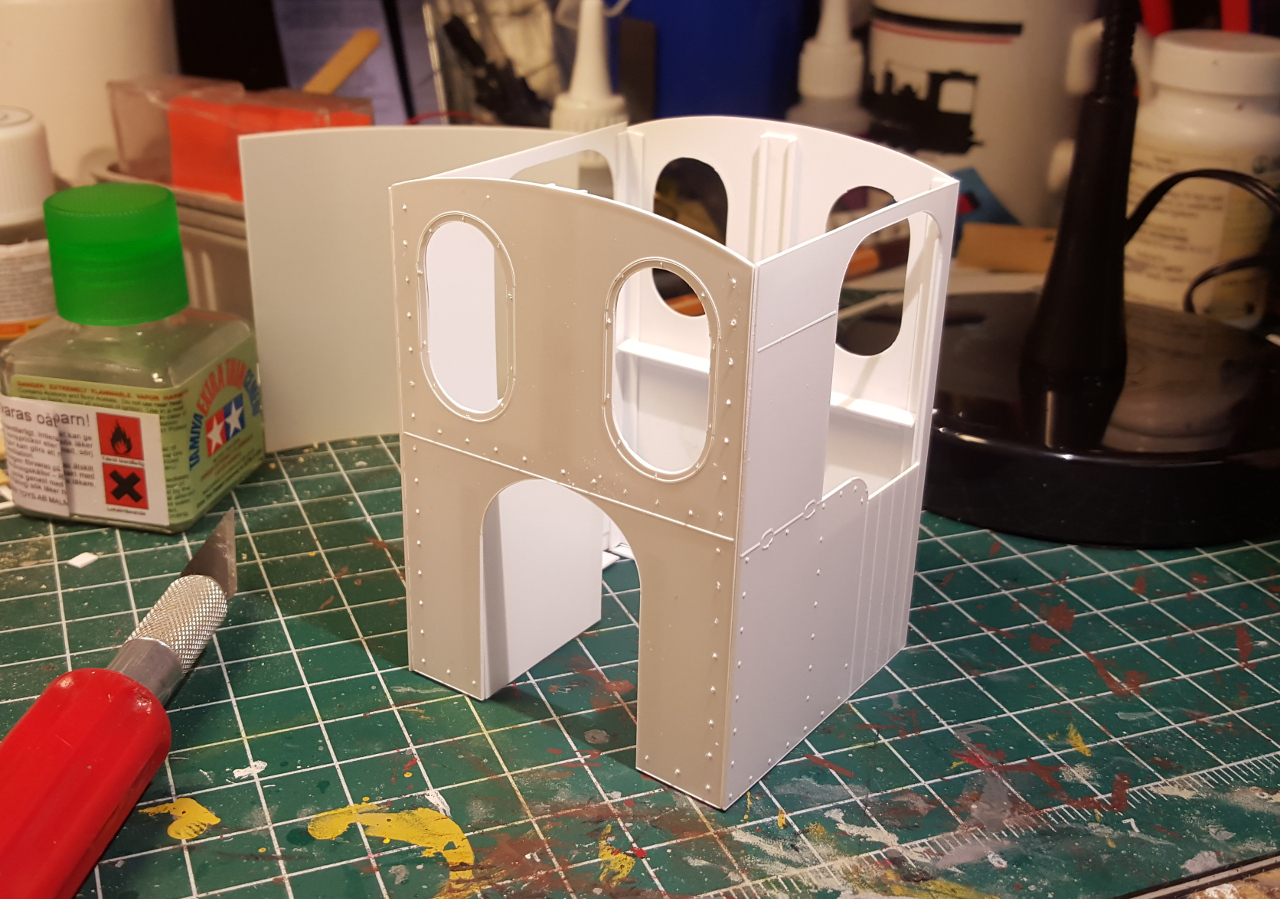 Started with the Avesta loco from ÖSLJ today. Can´t do much more with the Woolwich loco until I have the chassis, so I took this smaller project inbetween. The cab took about four hours to build including making the drawings and cut out the pieces. The roof is sticking out a bit to much, will fix that later. Also the little dome should be square, not round.
If you are interested in the prototype and the original drawing I based my drawing on, it is here at Tobias Ljung´s site.