Borkum Match - Woolwich loco, part 4
This article was published May 15, 2016.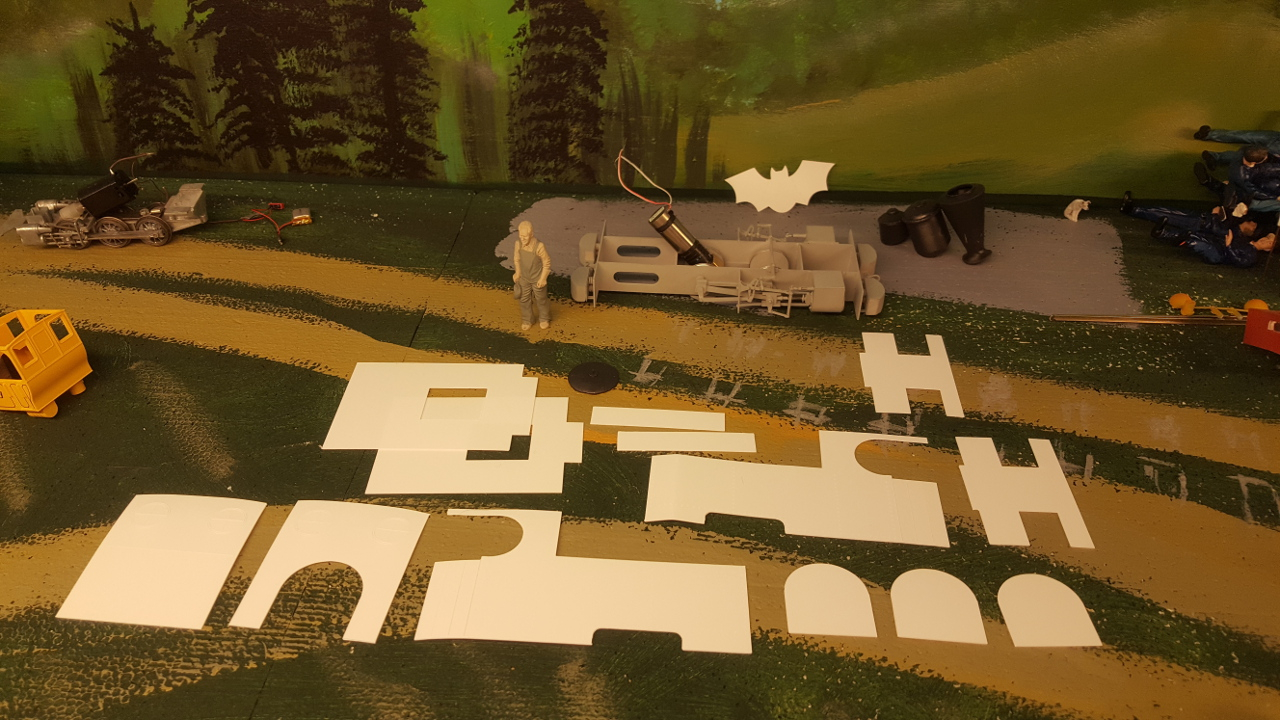 Today I did the final adjustments to the drawings and cut out all the pieces except the boiler. I am not sure if I will make the boiler from a piece of pipe or if I will cut it out from styrene sheet to. I will see if I can find a pipe in correct dimension first.
I see now on the picture that I forgot to release the windows. They are cut out to, just need to remove the four "cake pieces" inside them (bottom left).