Borkum Match - Woolwich loco, part 5
This article was published Jun 07, 2016.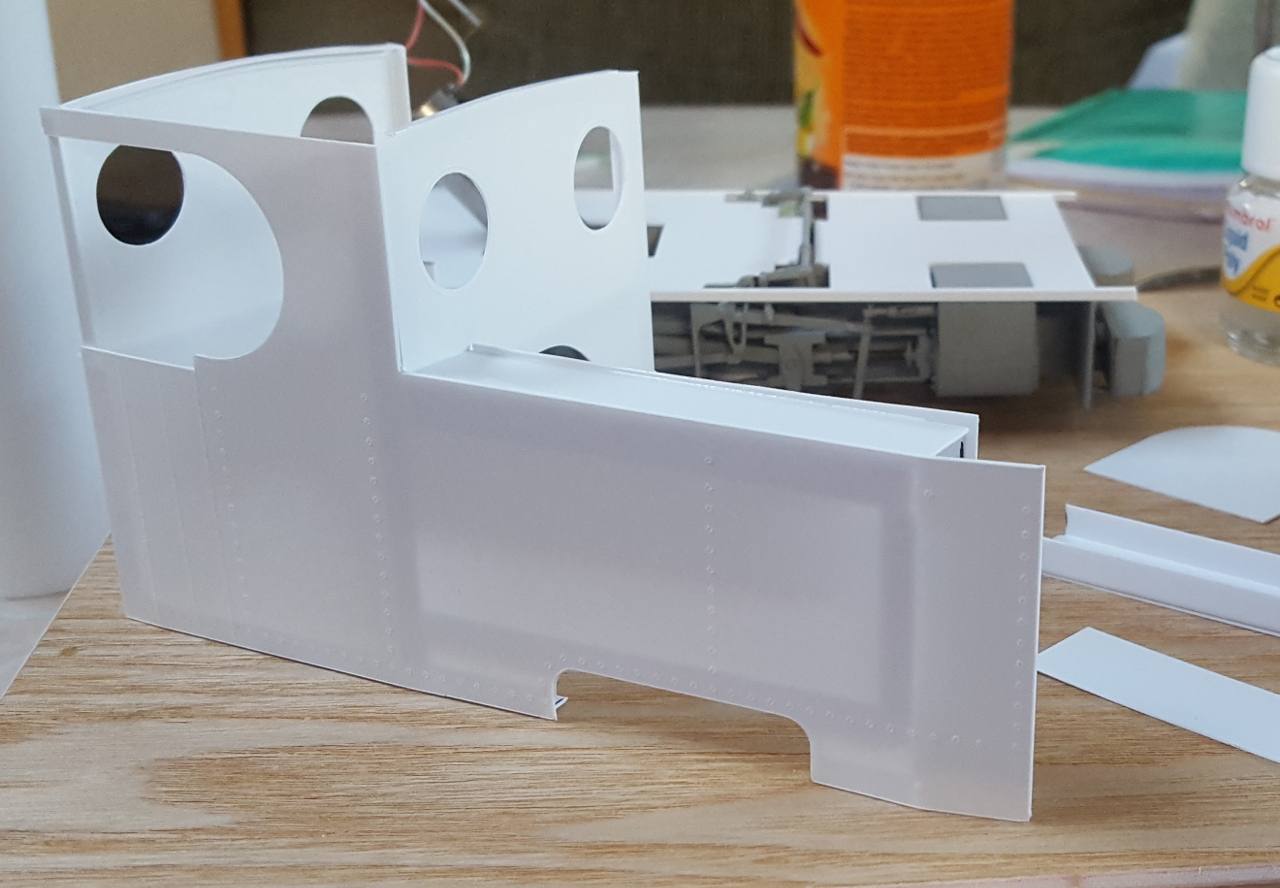 Started assembling parts today. One side and both ends are up.
The glue I use (Tamiya) is great except that it smells just terrible, even with all windows open I have in my workshop. Sitting complete outdoors would be the best, but my eyes got blinded of direct sun and reflections, already tried that. So I moved out to the caravan today.