Farmers Point - On30 Scale day
This article was published Dec 28, 2014.
Second scale day - the On30 Scale day.
Still smaller things to do like painting rail joints, build a false front for the control box and adding details, but I couldn´t wait, today I did go further with next scale day.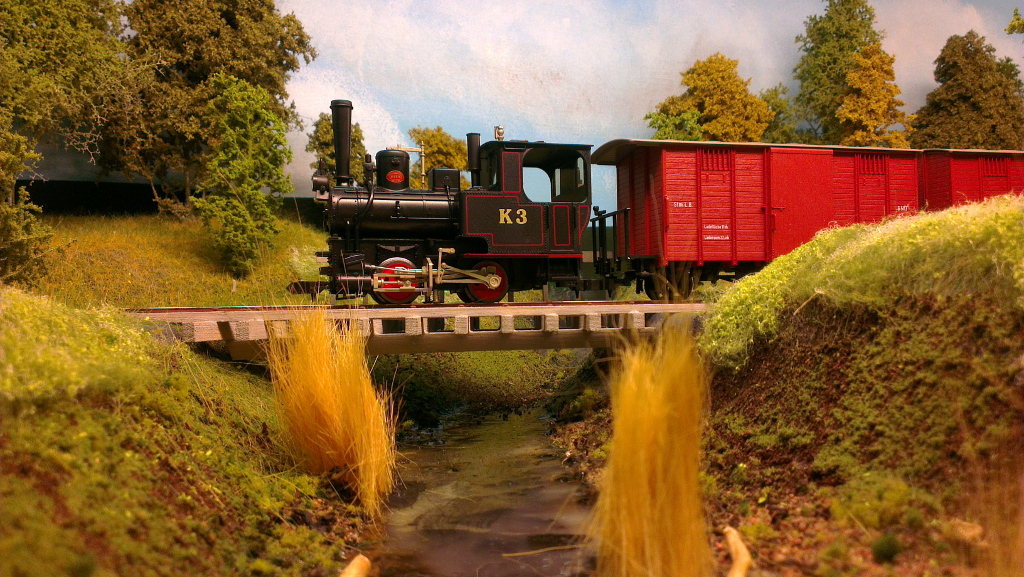 passenger train arrives














passenger train leaves






timber train arrives















K3 loco shunting around and prepare to leave