BMT - Logbook September 2008
This article was published Sep 01, 2008.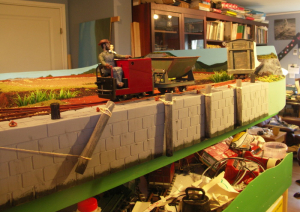 things done during september. Aspendale module is finished.
Aspendale Wharf module
My 'Aspendale Wharf' module is now basically finished !!
At least all things which will be glued on. Now I will start on a small flagstop to put at the wharf and a bigger building to put in the middle. I will add a few more things to, but what is not decided yet, I got a few ideas.
Here is a few shots taken this month.