Koltorp - Doors
This article was published Jan 08, 2017.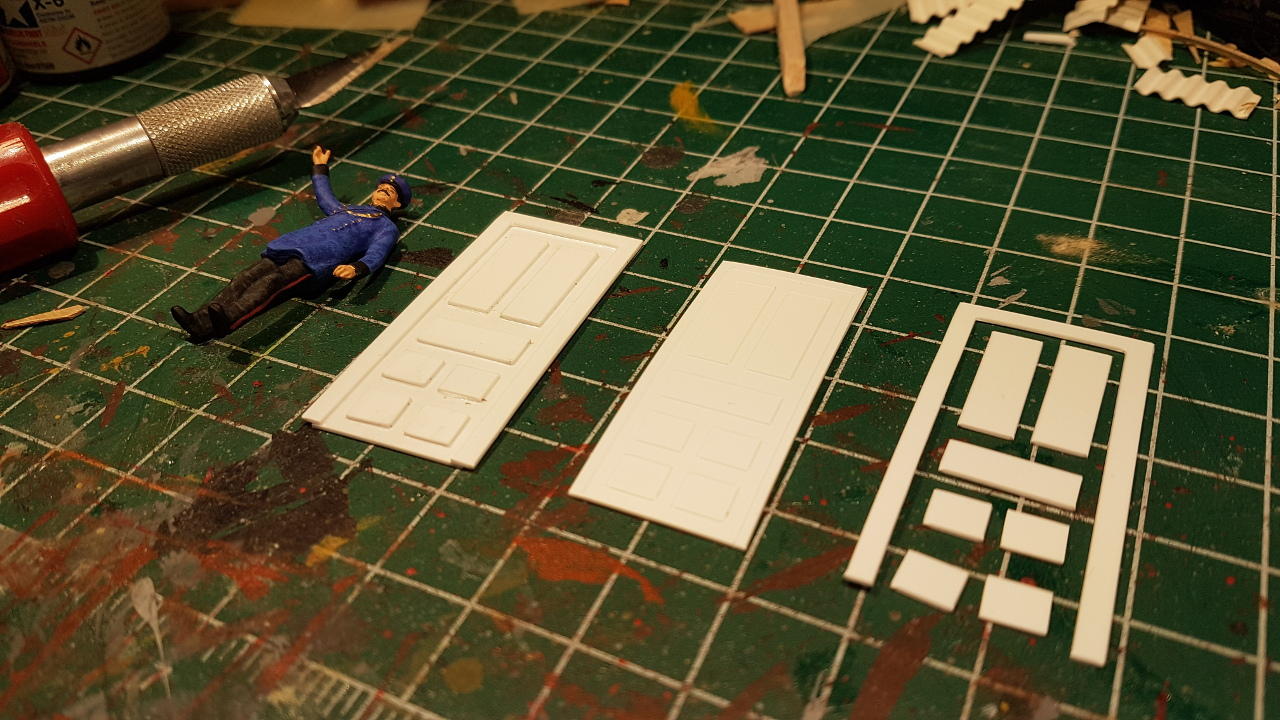 Started with the doors. The piece to the left is the result of the two to the right put together. Figure right is 1/32 for compare, again ...
This is a perfect example what the curio cutter is good for. Drawing took some time but now I can cut out as many doors as I like and all will be the same. Assembly is done in minutes with the optivisor put on.
232112
232133