Koltorp - Spanish Tile
This article was published Jan 11, 2017.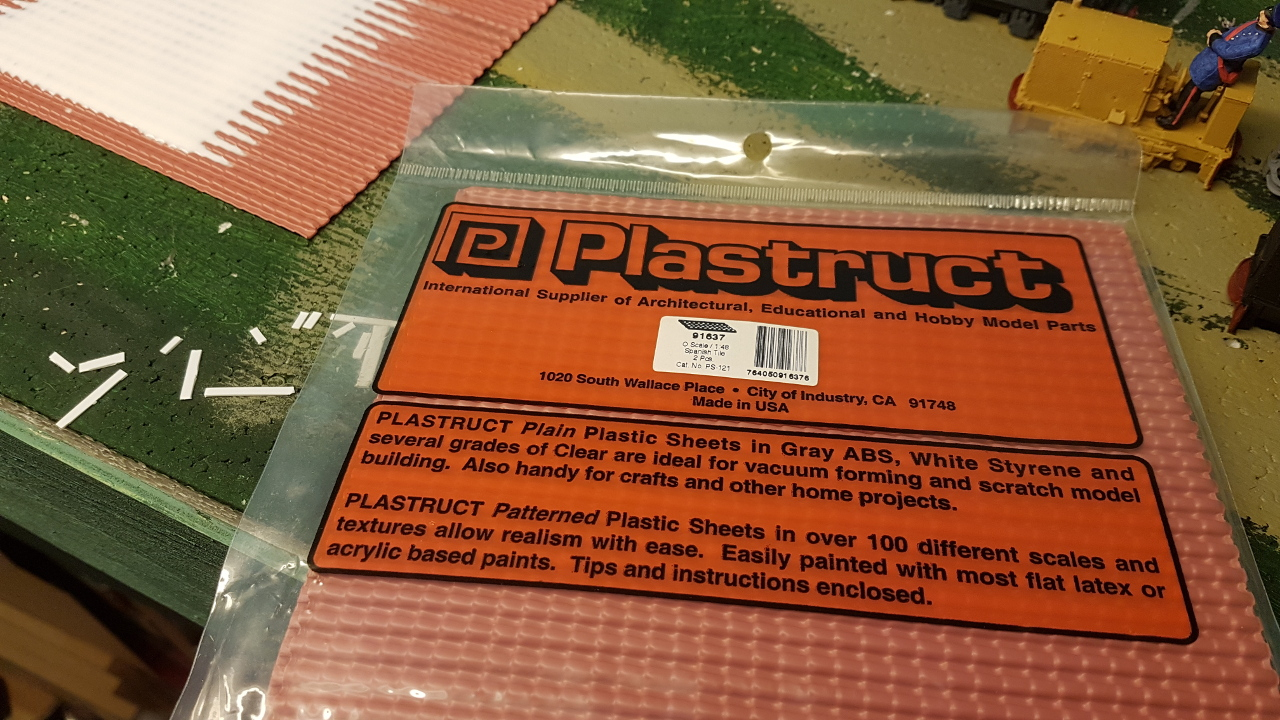 Had some problems finding a roof tile sheet in O scale which somewhat mimics swedish roof tiles, but it turned out that Plastruct has one version called ´Spanish Tile´. As before, instead of using it as expensive roof cover on my model, I use it as a mould. After first sheet is bought I make as many as I want with the cheap price of white glue... White glue which dried up in two layers is also much easier to both cut and paint. This one is even better than the previous I had since this has a perfect negative side, so when turned over and I use that, I get a positive correct result. In HO scale it doesn´t really matter but I guess in O scale it might start to be visible. In bigger scales like 16mm and around you must have a negative side, specially when making brick walls. A "negative" brick wall looks a bit odd ...

212710
212744