BM Logbook March 13th 2012 - Hospital Couplers
This article was published Mar 01, 2012.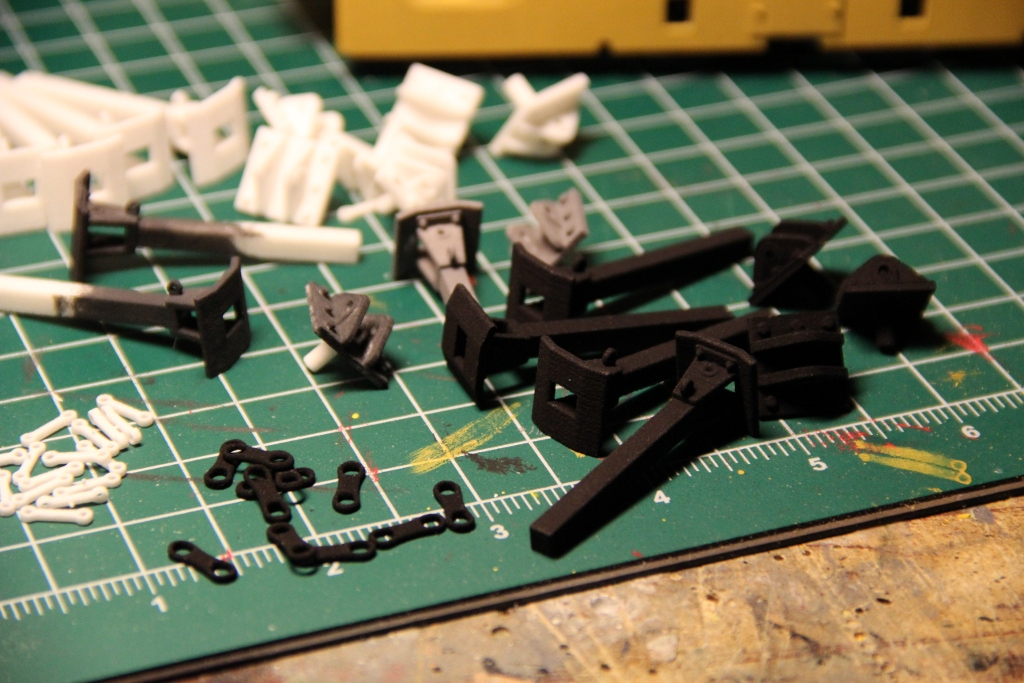 Got these from ShapeWays today!
These 3D printed couplers will be my new standard coupler. When mounted they will move sideways in the same way as Kadee couplers does.
I got the idea from the Austrian 500mm gauge Hospital lines in Vienna. Daniel made the drawing as usual.
Top left in white (and painted) is first order in WSF and bottom right in black is second order in BSF material.
/Henrik