Figure Logbook June 10th 2012
This article was published Jun 01, 2012.
Miracle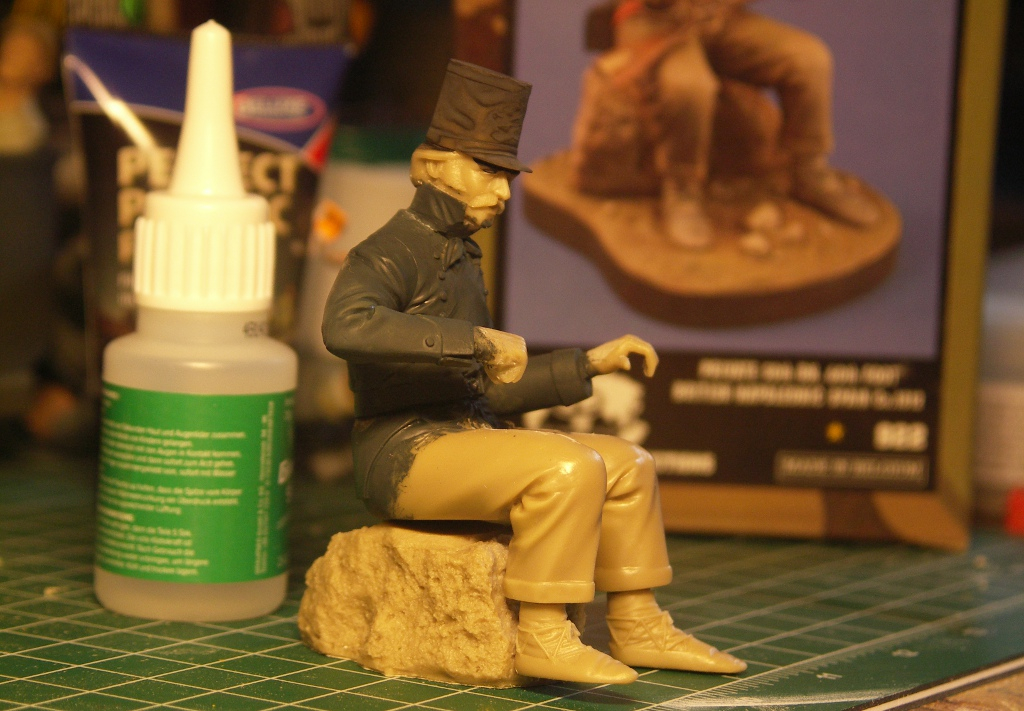 A small miracle made me enter my hobbyroom today. Not only in physical manner, but also with a joyful mind

First I started planning for a new trackplan but later also assembled and started painting three new guys. Still a lot to do on them, but now they starting to show how they might look in the end. Professional painters may look elsewhere, cause these gone through some heavy demilitarization and the paintjob still leaves things to ask for ..
Also find my airbrush kit but still looking for the compressor .. it´s hidden somewhere.
possible future trackplan


figures













airbrush kit found