90mm - Double-decker, shelf 1 of 3
This article was published Feb 02, 2014.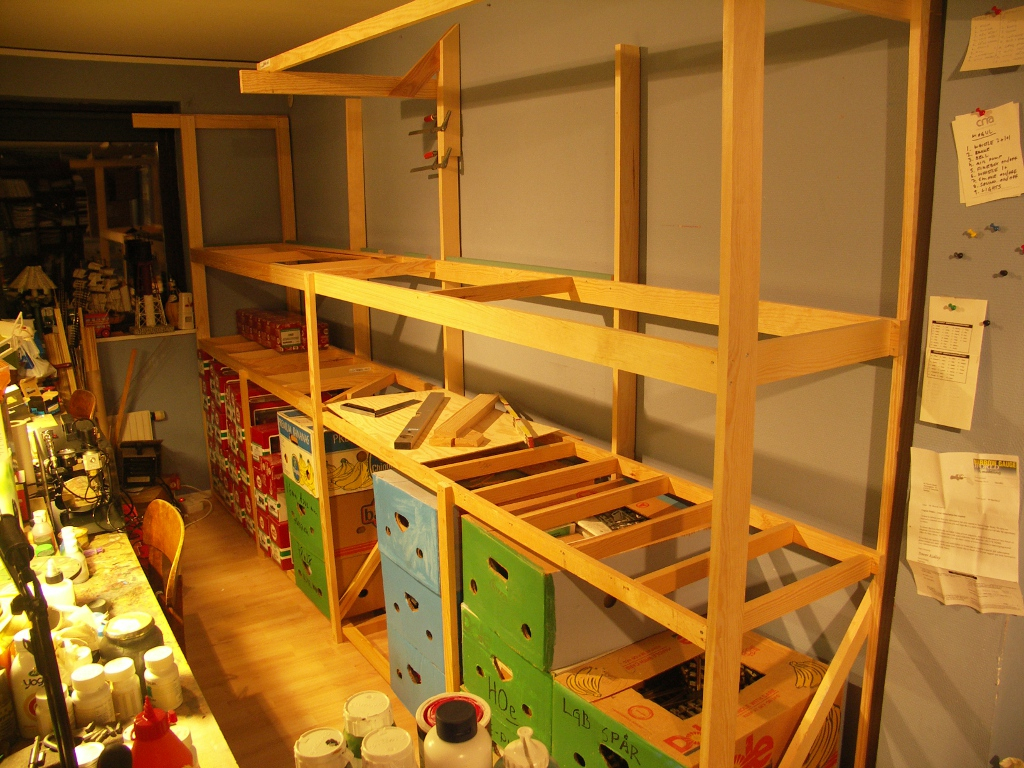 As I wrote in my November log I was starting over completely. Here is the report on the first shelf of two to be.
I had some things with the previous layout I didn´t like and since the right wall also is twice the size, I did get use of that as well. Now each level has much better room in both width and height. First level is 90cm from the floor instead of 120. Second level is now at 140 instead of 160. What to do with the space the previous layout takes is not decided yet.
All measures are in centimeters. The lumber I am using is 2*4 and for heavy duty 2*7.
details
From the floor and up, first 3 banana boxes in height for storage, then first layer there the LGB trains will go and on top of that, the level for 90mm (1/18) scale trains.