90mm - Double-decker, backgrounds
This article was published Apr 02, 2014.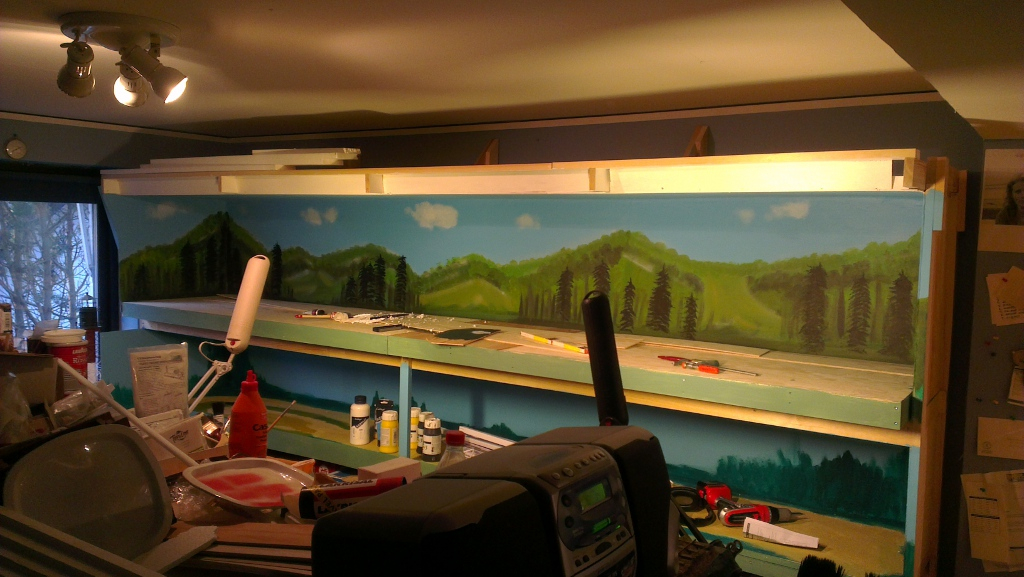 Yesterday evening I did some tests with painting technics.
first eve
I done some painting in my days but never felt really confident doing model railway backgrounds. After surfing around and watching a few methods on youtube, here is the result from this experiment.





second eve
here I added some clouds and shadows among the trees and shrubbery..




second shelf
status today, ready for backdrop painting!