90mm - Switch stands
This article was published Jul 31, 2014.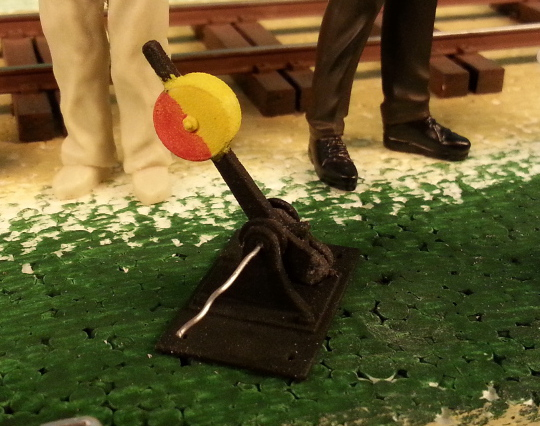 Another nice 3D print, for the tracks this time.
See below. Specially printed in 1/18 scale.
Daniel is the 3D master as usual. I had some great time yesterday and today painting and assembling these. Next step is to install them to a switch (point) but that will have to wait a bit until I decided on a final trackplan, which still isn´t there yet.
pictures