BMT - Logbook May 2006
This article was published May 01, 2006.
Work Caboose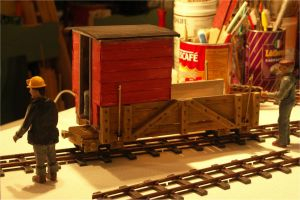 Accucraft reached Sweden
This will be a 18in version of the OHS loco at www.ohsabanan.com



Ore Tub
The ore tub has been weathered and several smaller details have been fixed.

Moourmelon, the closed wagon




Decauville Summer Wagon
this project has been sleeping for a while, today I did fix the floor and started on the benches.