BMT - Logbook June 2006
This article was published Jun 01, 2006.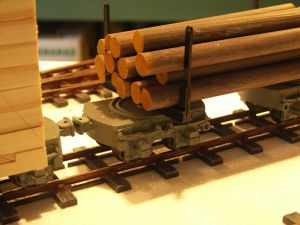 logbook for June. This month is a record in model building! I have never before made so much in a month!
Moourmelon, the closed wagon
Closed wagon from the trench railway system around Mourmelon, France.













Pechot with timber
Third wagon was meant to have some kind of deck, but for the time being it will be a timber bolster wagon instead. The bolsters are from a 16mm kit from Binnie Engineering in UK.



Decauville Summer Wagon
Now when the Moourmelon wagon was done I continued on the summer wagon.