BMT - Logbook July 2006
This article was published Jul 01, 2006.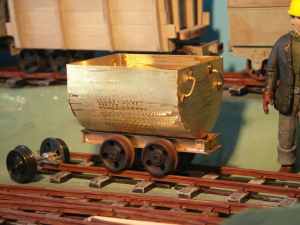 July is vacation time in Sweden, so there's been little time off for models. At least some was done.
Brass tub which was not meant to be...
This is an old project which was the beginning of my new mine tub this spring. It was not meant to be assembled since I did settle on another design, but when I got my new inside axle-bearings from www.bommelbahn.de, I suddenly realised I had all parts, only left needed was assembly and paint. So I did...






Summer Coach
Started on the summer coach again. Only remaining not finished 7/8in project, hipp-hurra!!