Scenery - Gothenburg ship cranes
This article was published Mar 02, 2015.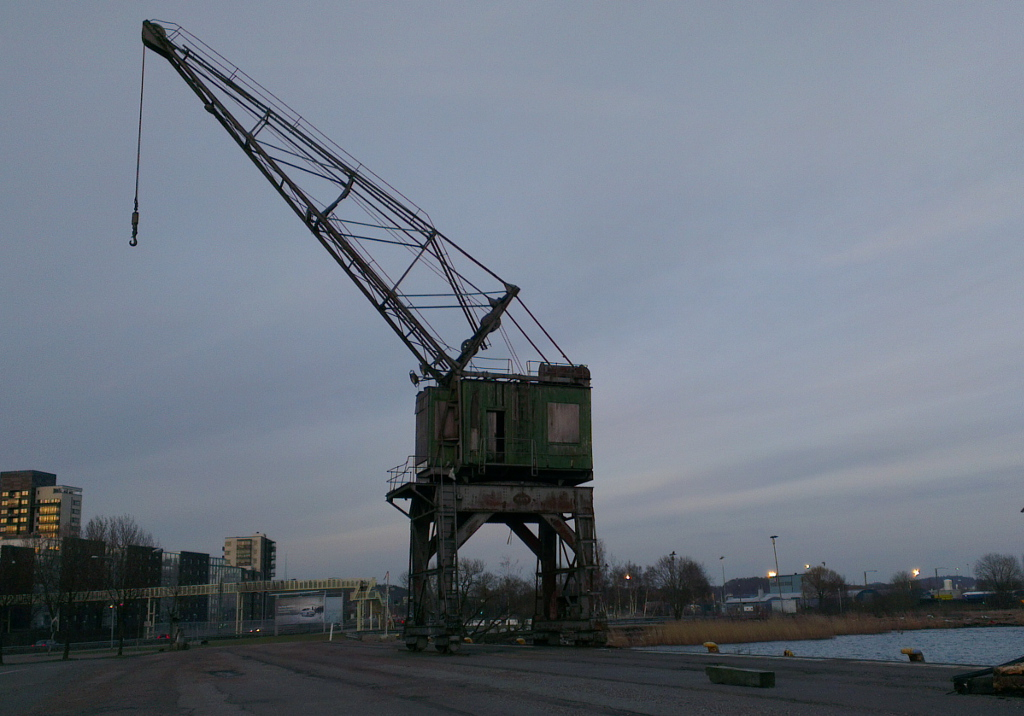 Gothenburg harbour was once a very busy place and the shipyards were among the biggest in the world. Today nothing is left.. Last year (2014) the last shipyard doing only maintenance did also shut down.
For a while there has been a debate about what to do with all the ship cranes around in the harbour. The city wants to remove them all (of course..), but many protest and says that some must be protected as monuments. This crane below is one of many I see every day and thought it was time to take some pictures before that one also disappear. This is a very small one, but I much prefer these looks compared to the giant more modern orange things.