Scenery - Karlsborg city
This article was published Apr 07, 2015.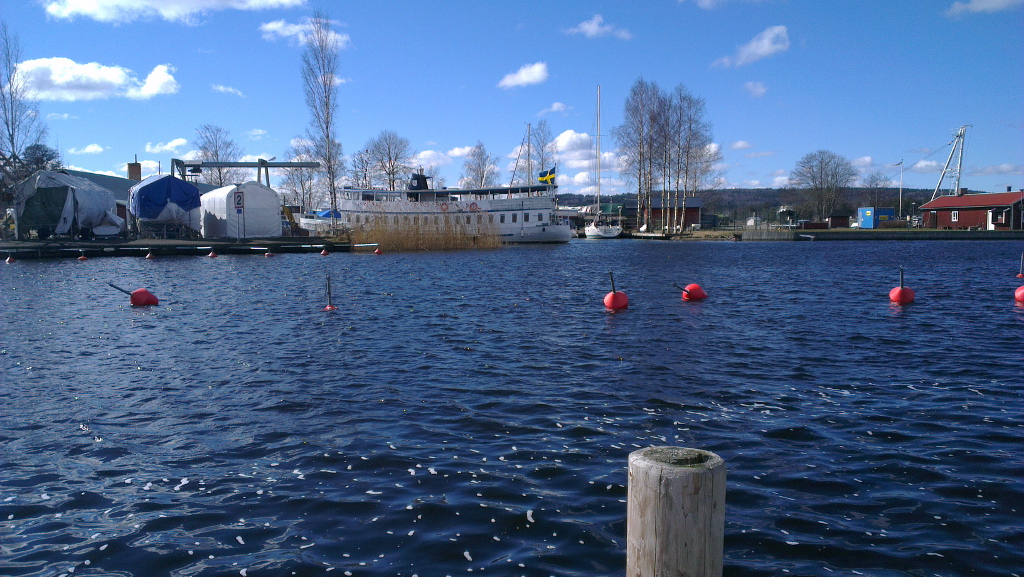 Premier tour with the caravan this year did go to Karlsborg city which is about 220 km from Gothenburg. We had fantastic luck with the weather, sunshine every day! A bit cold and windy for BBQ, but for the rest just amazing. First four pictures below are from the city just behind our restaurant "Idas brygga" (Ida´s wharf).



Camping site
Since so early in the season, we had the camping almost for ourselves, only a few motor homes and "static folks" who do not use the wheels on there caravans.. instead they build a garden around it with veranda and all..

Forsvik old foundry
Not much changed since last time we were here, but always nice to walk around and feel in the atmosphere.








the railway
600mm gauge. The one and only loco has a hot bulb engine. Rolling stock is three open coaches and a few flats.









Göta Canal, end stn