Events - Switches
This article was published Jul 25, 2015.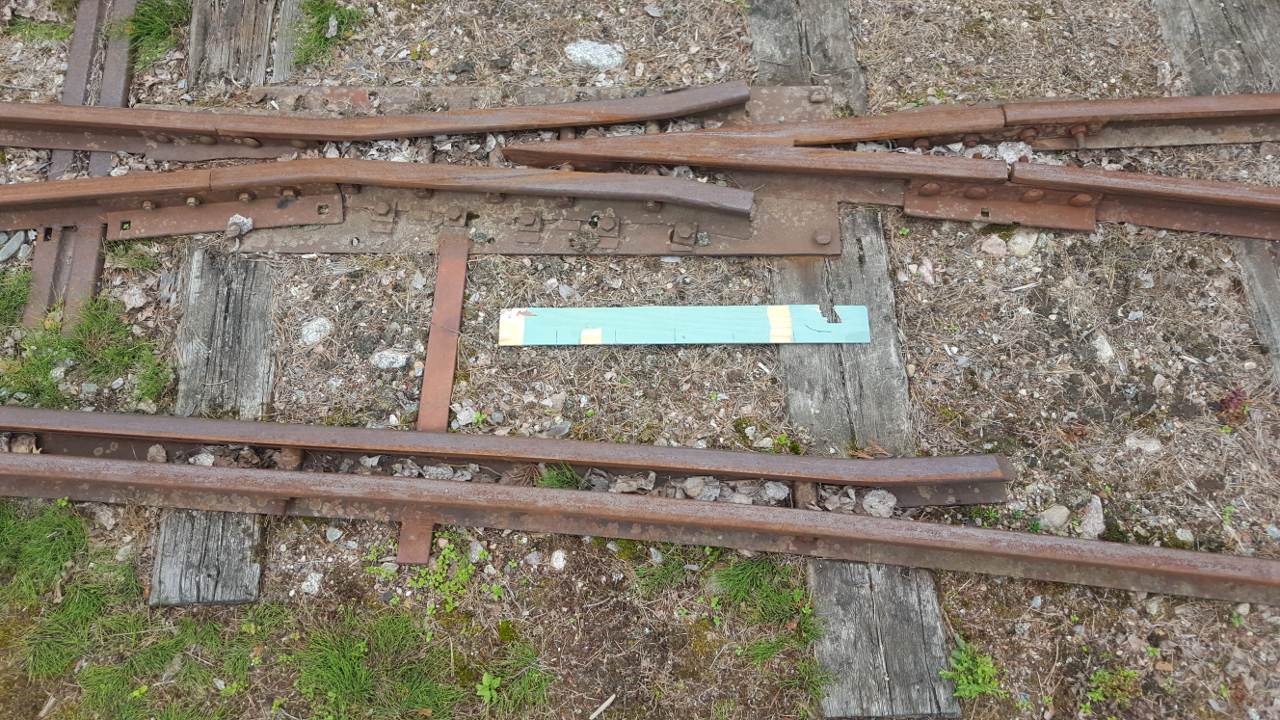 Switches from Hagaberg and nothing but .. on common request.
Forgot the ruler in the caravan so had to improvise. Found a piece of plywood in the trunk of the car. Using the station wall boards as a guide I did with a pencil make markings 10 cm apart except in the damaged end which is 12.5 cm long. Gauge is 600mm so when the plywood piece is not included you can use that.