Bazoche Terminal - Tracks arrived
This article was published Feb 24, 2015.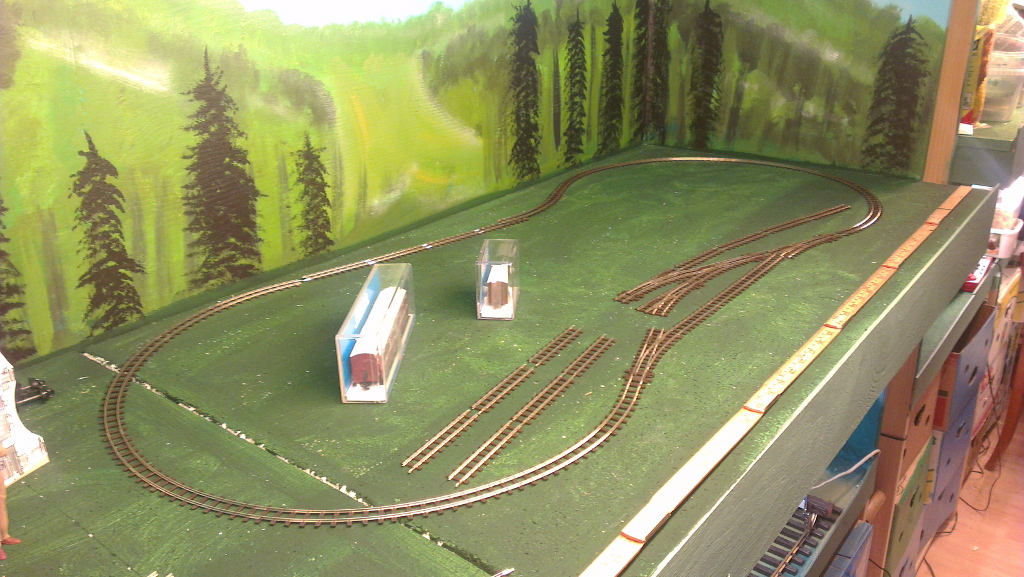 I miss those days when we could walk or drive down to our local hobby-shop and just buy whatever we needed and start building the same day .. well, mailman direct to the door is rather ok to, even if we have to wait ..
Anyways, today my order with tracks and switches arrived so I put it out on one of my "Fn18 modules to be" so I could check the size. I was very close, 50*120 would work but the trains would almost scratch the background each turn so I will increase the size to 55*125cm. Will buy more foam, plywood and lumber the nearest days. With a bit of luck before the weekend so I can start the build then.
/Henrik