Bazoche Terminal - Reeds, Trees and track
This article was published Mar 21, 2015.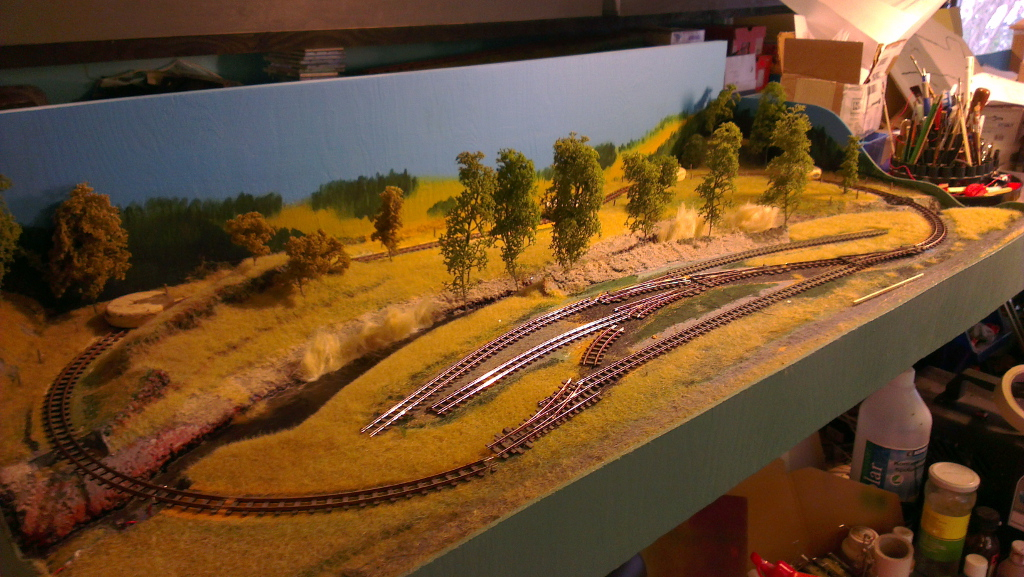 Today is a historic day, first train ran on the Bazoche !
Track are tested once more and now glued in place along the background. A few trees in place. Fence posts painted and scattered around. First reeds in place, but looks terrible so far..
3D printed german WW1 motor locos
Ordered a few of these 3D printed motor locos from Shapeways to make the scene a bit more complete. Very tiny, almost like another scale .. The Joffre steamer was more for curiosity, do not really fit in on a german loco stop.



reeds is not easy
At least they are not high like trees this time, but still terrible.. I am letting them dry in place first, then I will coam and trim them. Maybe add some more.. Tried several methods from youtube, like the cigar rolling method, none worked as supposed to..



Trees and track
I was prepared to add several trees but quickly saw that would ruin it, so only a few was used, also only the small and narrow.
Next is the railyard and the locoshop building, and of course ballasting the track ..