Bazoche Terminal - Track painted
This article was published Mar 15, 2015.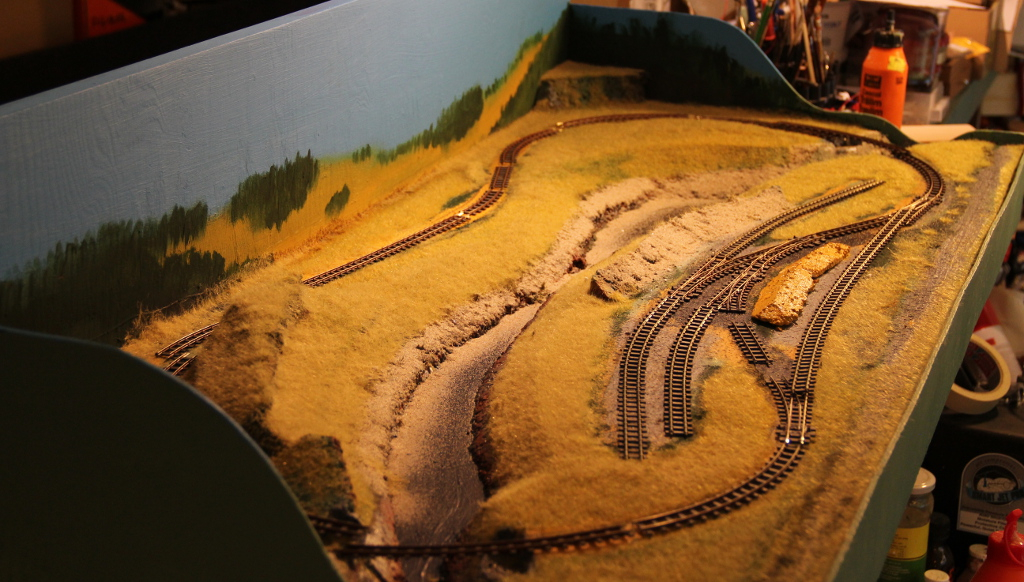 Scenery not complete yet, but felt more for track painting today, so track painting it was... Also tested the track with a loco so there isn´t paint in the way for the electricity.
Reeds along the river beach and bushes here and there will be added, but after that it is time for ballasting the track in place. Then last, when track is working perfectly, trees and water in the river will be added. The locoshop building will not be glued in place so can be made at any time.