Bazoche Terminal - Art paint
This article was published Mar 03, 2015.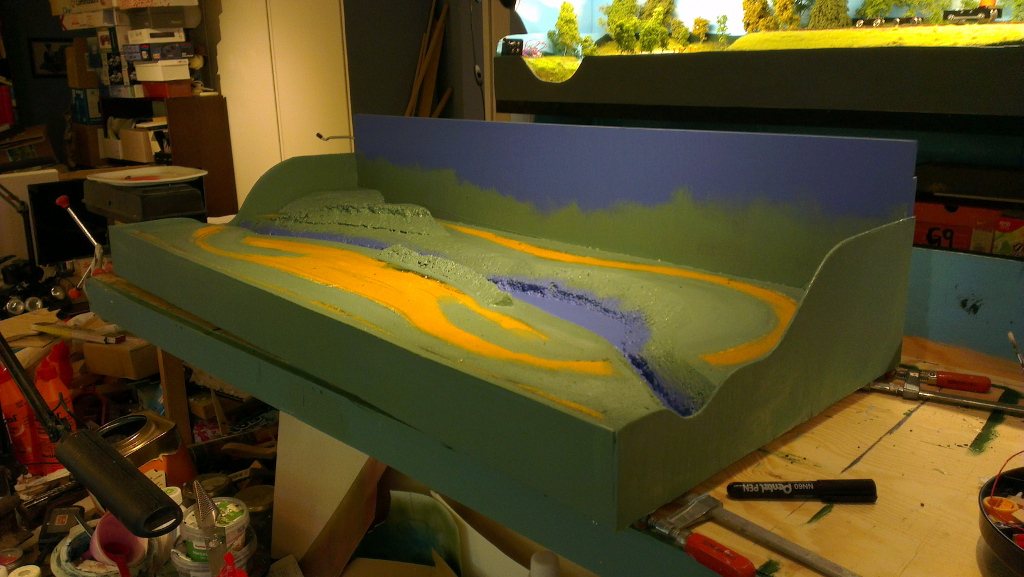 This evening I finished both layers of primer on the layout and around the sides. Also started with art paint, the paint you actually will see when all is finished. I add layer by layer, until I get the effect I am after. Still in the very beginning, several more will follow before it is time for scenery.
primer finished




started with art paint
Notice specially the dark corners. Dark trees will be painted there when more finished and very little ground and dark foam will be under the real trees in the front of each corner.