Bazoche Terminal - Scenery started
This article was published Mar 08, 2015.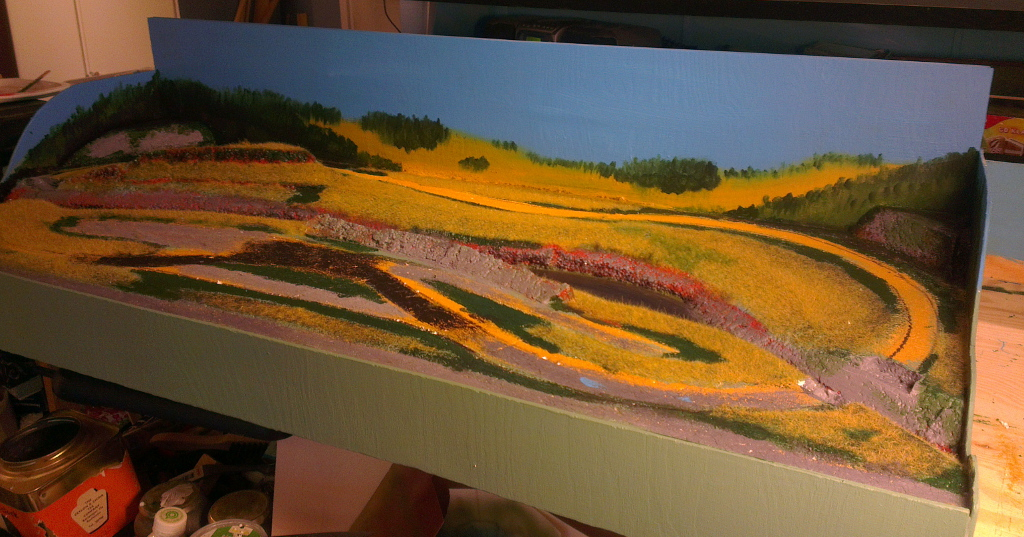 Got a bit further with the layout this weekend. Initial closeup trees on the background did not work, changed it to the current "far away" late summer landscape instead. Two layers of late summer yellow grass so far. I wanted the earth to look through along the river side, but I am not sure I will keep that, we´ll see. Maybe it will be hidden when time for the reeds along the beach.





second layer