Blackwood Ridge - Order Arrived
This article was published Jun 10, 2014.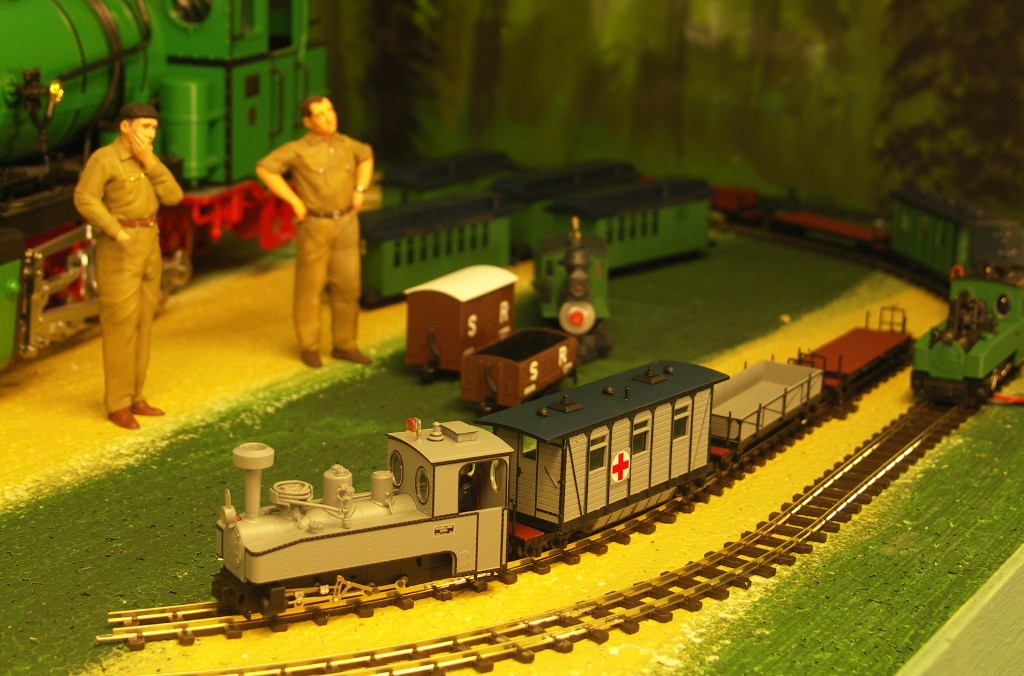 My latest order from MiniTrains arrived yesterday. I ordered one of each set with green, black and gray brigade locos. The set with the black loco will come later. Also ordered the new MiniTrains trafo which works great, makes the locos run extremely smooth!
The figures are in 1/18 scale and the LGB loco of course in 1/22.5 scale.