Blackwood Ridge - Adding grass
This article was published Sep 06, 2014.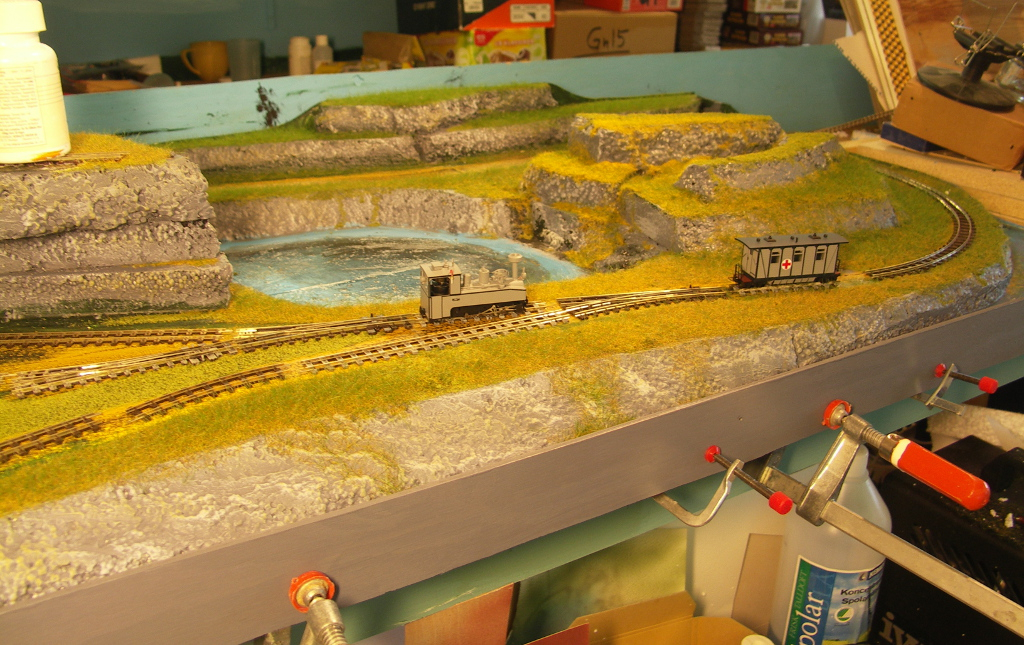 Grass all over..
All ground cover not stuck to the ground was suck up and as I suspected not much did stay.. Same 50/50 mix was used for the grass, here is the result after dried up with a train set and a few track pieces added for the photos.