Blackwood Ridge - Adding base paint
This article was published Aug 24, 2014.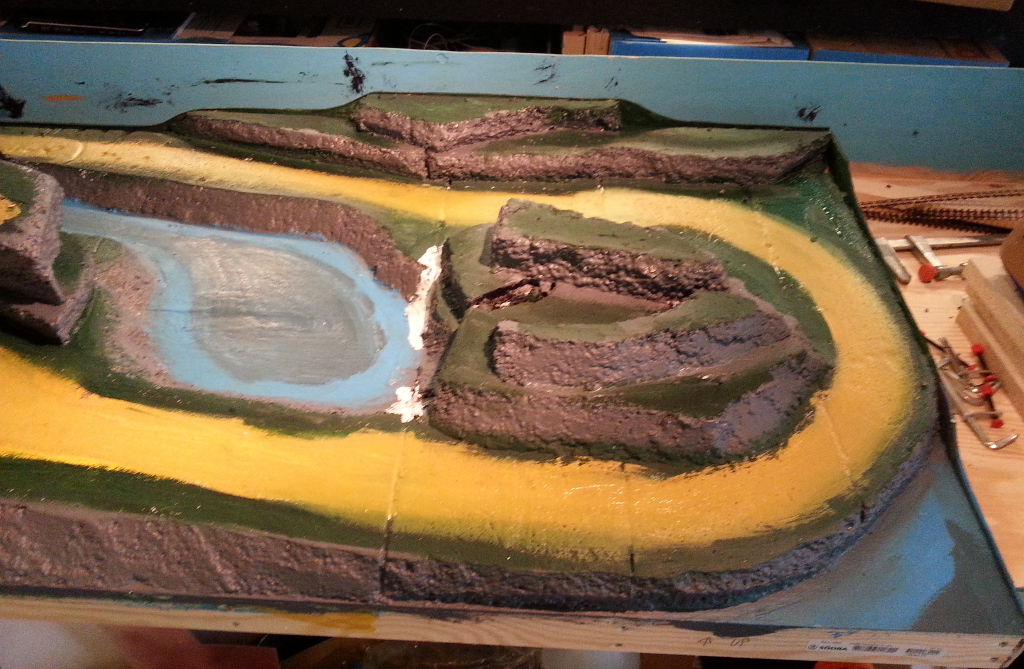 After the putty it was time for paint again. I wanted to know how much it had changed after the "smoothing phase" with the putty. This was also first layer on all the rock sides. When this is dry it will be time for drybrushing with lighter gray and some "brownish" mix to it..