Blackwood Ridge - Trees and ballasting
This article was published Sep 21, 2014.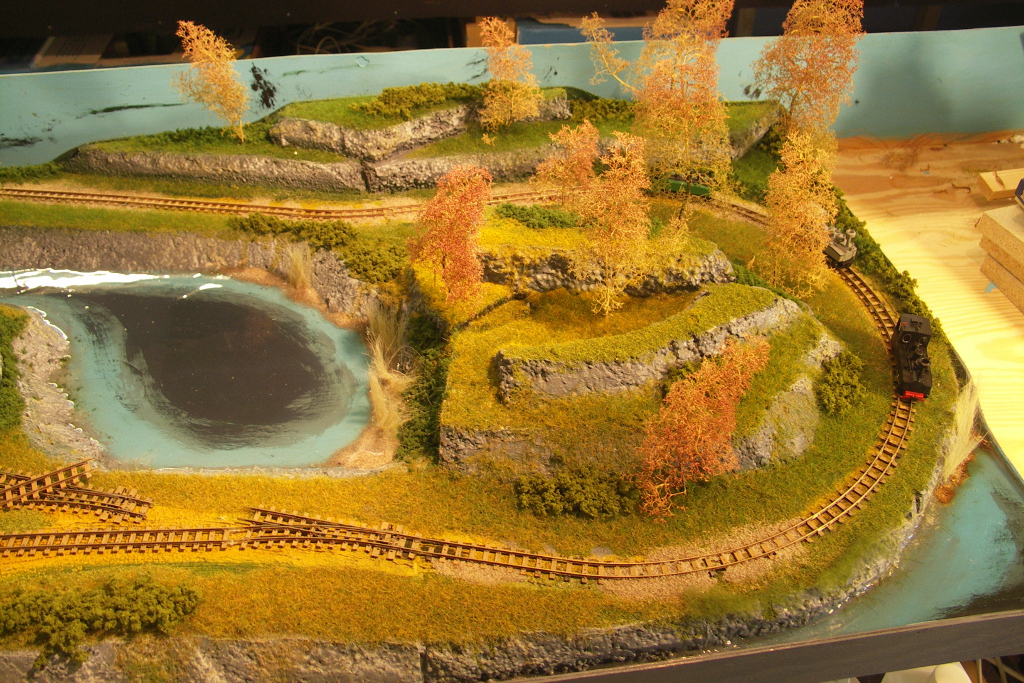 These trees have been in a box for about 12 years or so and therefore totally dry and very brittle. I have tried a sample and painted it gray plus added foliage, but it did fall apart before it got finished.. Either I keep this "autumn" look or buy new ones, we´ll see.
Track in place and glued down after the "Mighty 3" have done there "Brigade race" several laps..

The yard and first switch is still troublesome so not glued down yet. Will be as soon as I get them working properly. Ballasting also finished as you can see on the last picture.
All future work will now be concentrated around the mine area on the left side below the ridge. Oooh, yes the boats will be re-painted to ..
track in place and working







trees added










ballast in place
Just hope there will be more brigade races after this is dry .. The sand I am using is ordinary beach sand I picked in Denmark when I was a teenager around 1975 or so .. I know I would get use for it some day ..


experiment
Daniel showed on his thread on the forum how Shapeways packing material could be used for making ground cover, tree foliage etc so I tried a few days ago. First I did spray them green with the airbrush. Let them dry and then sprayed again with 3M fix spray and added "leaf" material. The result below is not what I had in mind ..(!?), but maybe it could be used still if ripped apart and used in the right way.