Blackwood Ridge - Measures
This article was published Jun 10, 2014.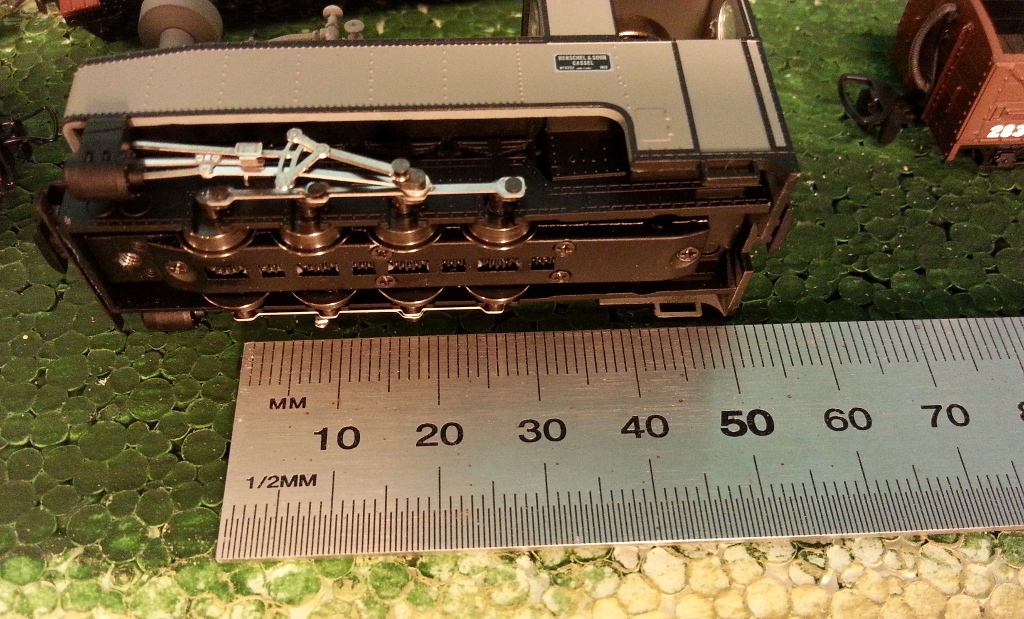 Some measures taken this evening.
these three different locos (still waiting for the black set) represent three different makers; borsig, hartmann and the last Henschel. The green is the Hartmann version which of a few came to sweden, like the Emsfors loco on Ohsabanan. Also reason for some difference in details and measures.