Blackwood Ridge - Layers of foam
This article was published Aug 16, 2014.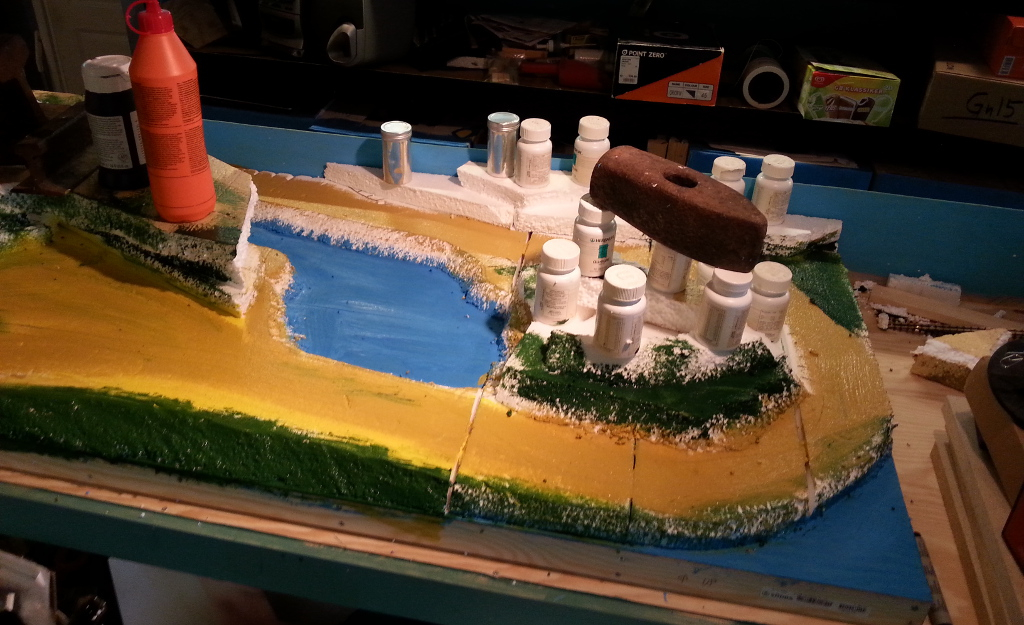 Now when the frame was ready it was time to glue also the basic foam sheets in place. When done I added some colour to get a better feeling for how it will be. Top hill will be formed much more, but right now the glue is still wet.