Blackwood Ridge - Dry brushing
This article was published Aug 29, 2014.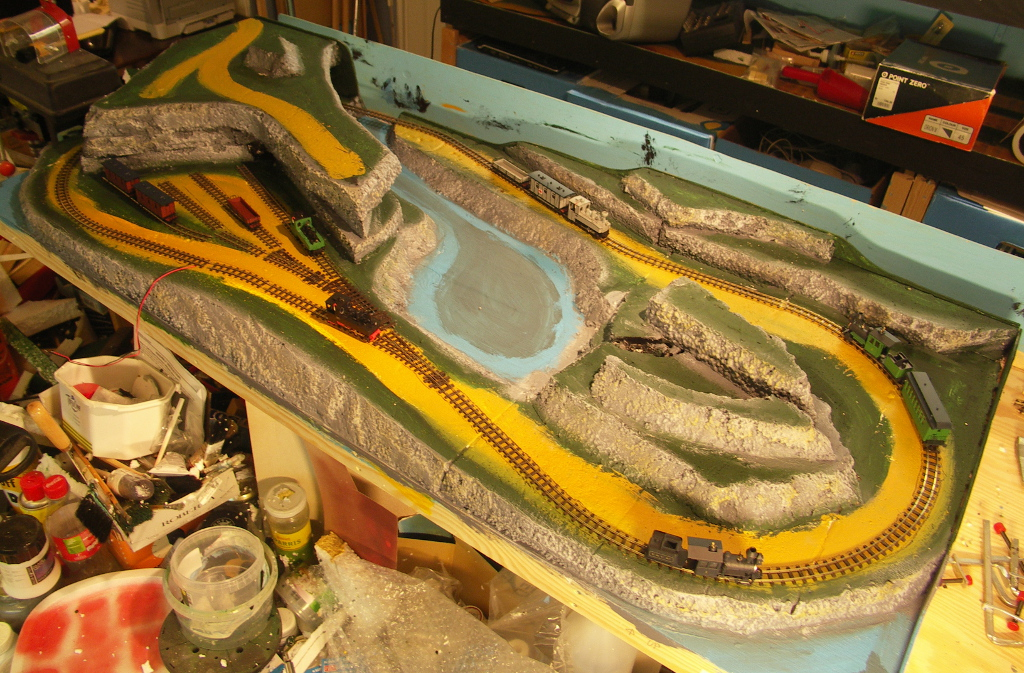 Yesterday evening it was time for dry-brushing. A method I read about online. Very simple but needs a bit practice before it gets rights. You first prepare your surface as you want it and then paint in a dark gray. When dry you mix a small amount of light gray. Dip a brush in the mix picking up just a tiny amount of paint. On another surface, paper or whatever paint out must of the paint so the brush only gives very faint strikes. Now go back to your layout and give very gentle and easy strokes on the surface. The idea is to just about touch it, NOT fill any areas, only give a light surface cover to part of the area, a hillside or whatever.
I am very satisfied with the first light gray dry-brushing, but the second layer with light brown was not so successful, the reason I didn´t add so much of that.