Blackwood Ridge - Frame and first foam
This article was published Aug 10, 2014.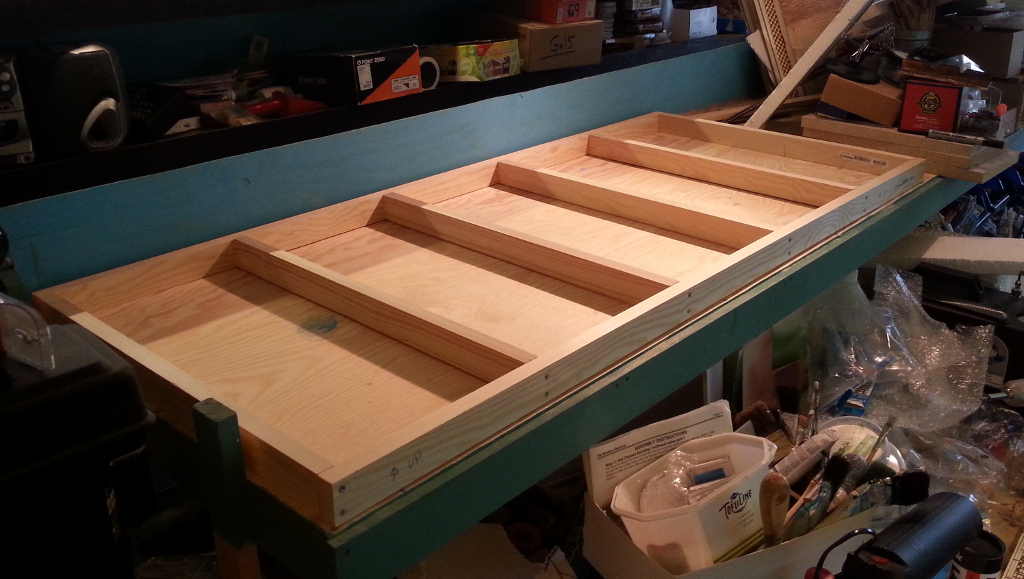 Started with the scenery. At this stage it is more of a trial and error to figure out how the tracks should be laid out and how the scenery should follow around it. This time I wanted the track to be complete flat and the scenery around it to be leveled.
The layout is 60 * 140 cm.