Blackwood Ridge - Painting tracks
This article was published Sep 07, 2014.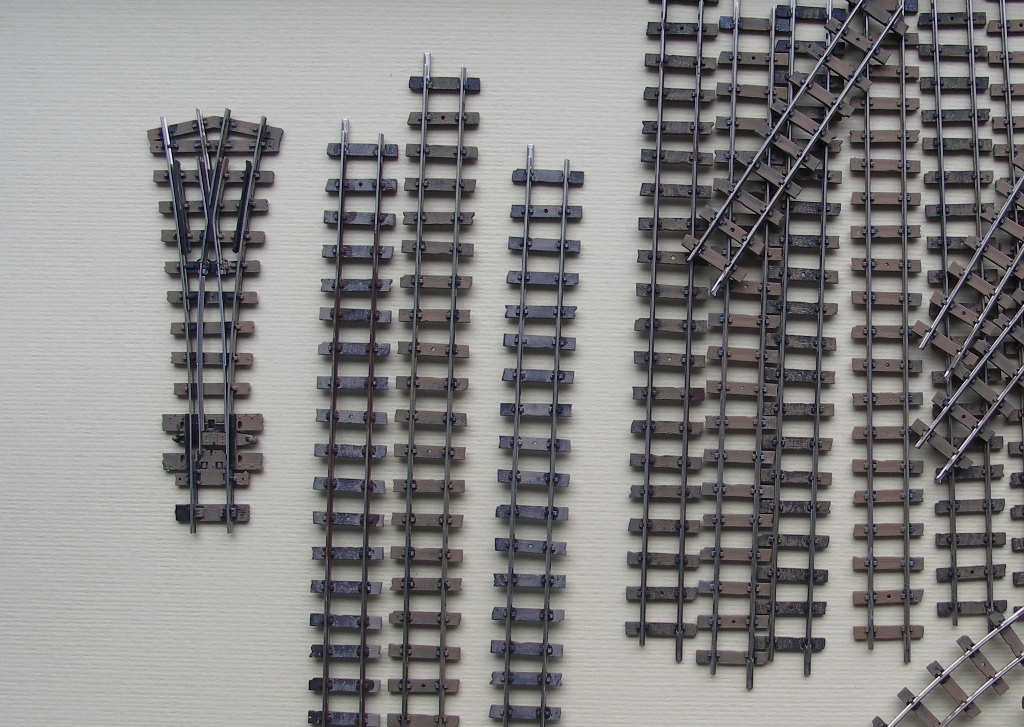 Today was track painting day.
First I sat in the living room with Tusse as helper with the quality tests, but when it came to painting rails the light was not enough, had to sit down at the workbench with strong desk light right over. My eyes is not as good as they used to be..
Here is also a few pictures on the trees I will use. At first I planned to finish all the scenery before tracks, but I would just knock down everyone of them during the track work so that will be last instead.
bushes


trees
the trunk of the trees will be painted, but these are so good as is, so I wonder if autumn would work as time of the year ..


top floor track in place
the feeder tracks from the mine to there the mine building will be is in place. Note the airbrush painted filter to the right. Will be used for close to ground vegetation.


water
ran out of magic water .. needs more.


tracks