Figure Logbook February 1st 2011
This article was published Feb 01, 2011.
Second figure, a workman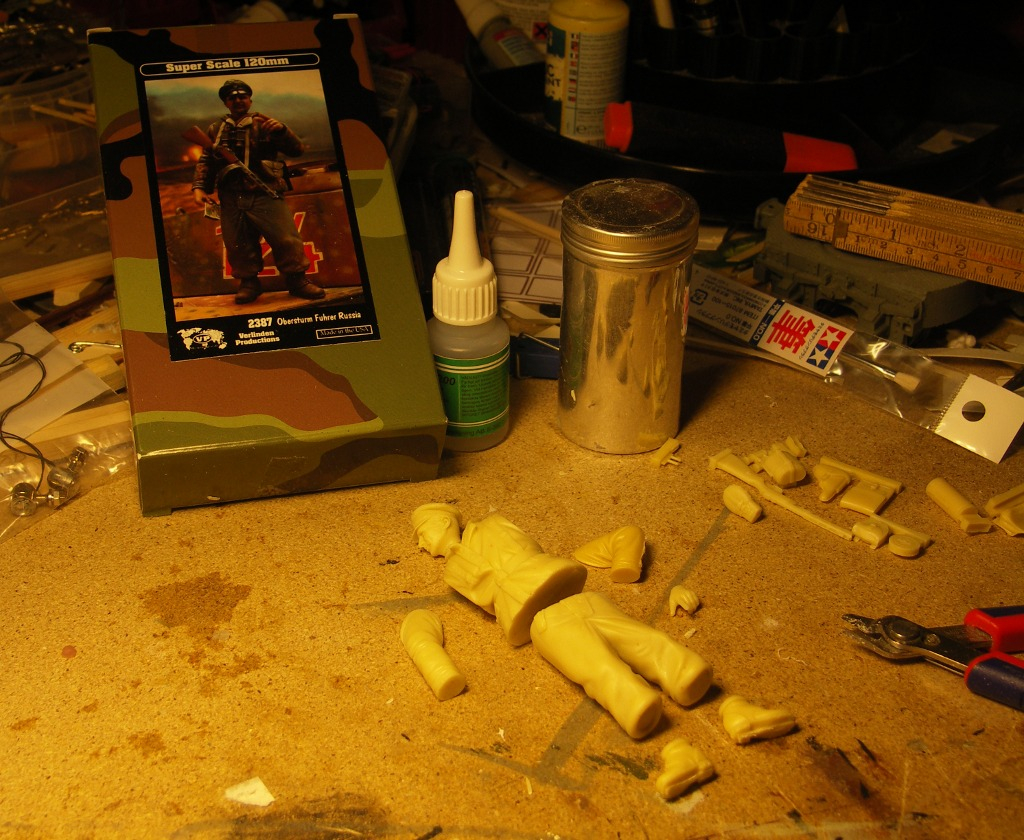 This figure started out as a Verlinden 2387, a russian soldier. After putting the gun and all the ammo aside (and it was plenty), one can already from start get a sense for how this guy will look like. Poor guy is missing his writing hand.. I might find another guy who can lend him a hand...