BM - Logbook April 2nd 2011 - Started
This article was published Apr 01, 2011.
Started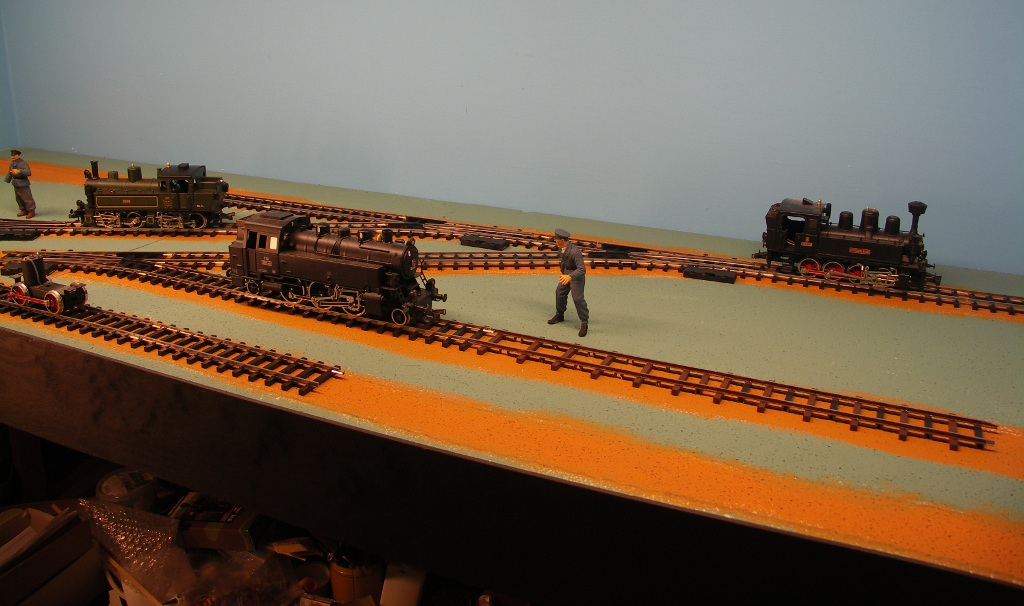 The frame and layout have now reached the state I want it to be for a while, because I am not sure I got the final trackplan I want.
The three locos here are from ETS. I bought them for the sole purpose to strip them down to the chassi and build my own super-structures to put on top.
The tracks are also from ETS and will loose each second sleeper when time to ballast them.
On this layout the buildings will only be very blurred background facades, not a model in themself. Here I want the trains and figures to draw the most attention.
/Henrik