BM Logbook July 10th 2011 - Beet Bogies III
This article was published Jul 01, 2011.
More 3D prints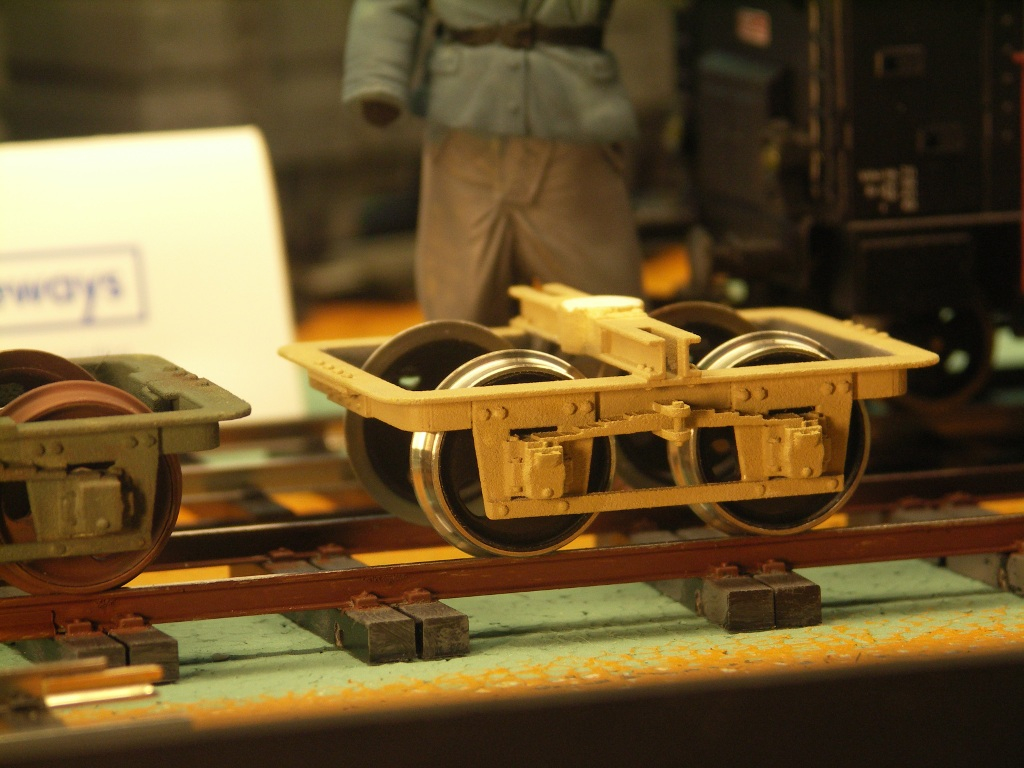 Third and final version of the danish beet wagon bogies, from left to right. The light brown/gray version to the right is the last and final.
With all the lessons learned about how the material behave, we (Daniel..) made a new version with the frame as one part and sides as separate parts instead. This way we no longer get problems with expanding joints due to the material differences (see the green painted version in the middle).
This last version will soon be available for sale.
If you want to see the real thing, go to the Beet project. This section shows how it all started back in 2004.
To see current 3D prints, go to Shapeways - FCalv Models.
/Henrik