BM Logbook June 22th 2011 - Beet Bogies II
This article was published Jun 01, 2011.
More 3D prints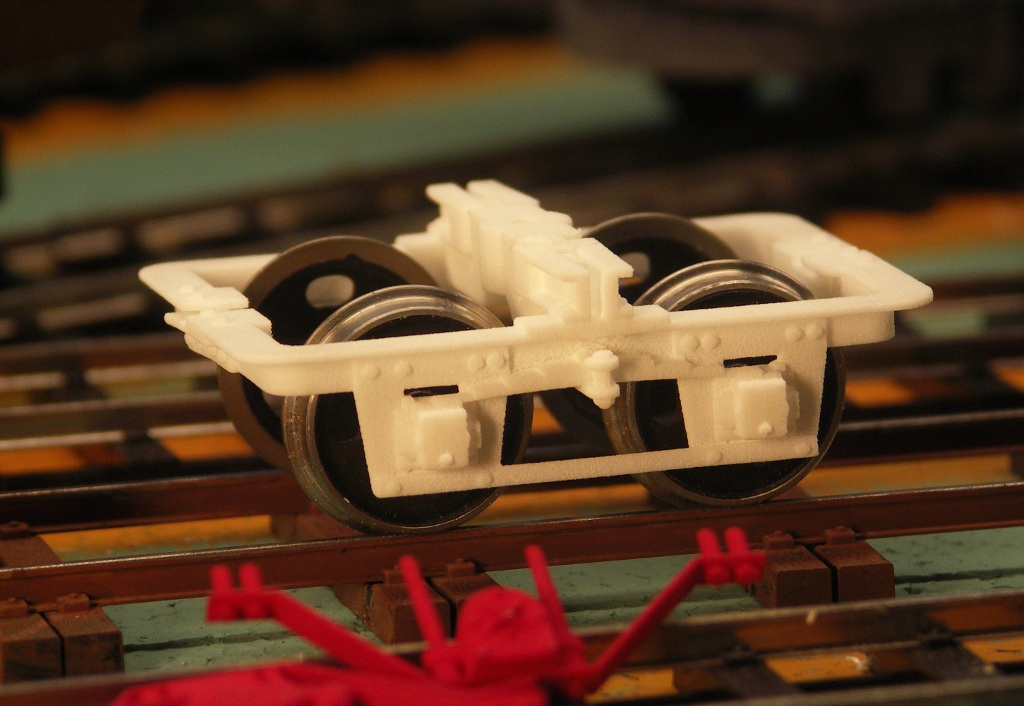 Second version of the danish beet wagon bogies.
Same here, important lesson with these is that one drawing does not match all materials! I did also for these choose ´Frosted Ultra Detail´ from Shapeways to get a feeling for how that material look and feel, but to big .. In this case it was even more important since here several parts must work together.
/Henrik