BM Logbook July 3rd 2011 - Bolsters
This article was published Jul 01, 2011.
16mm kits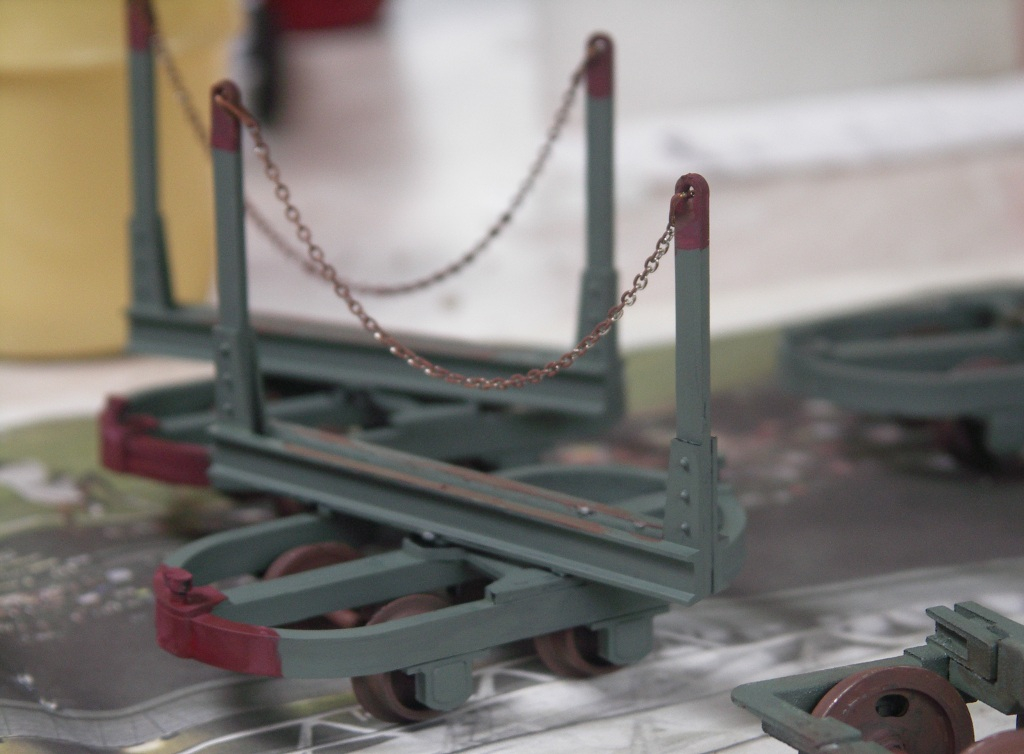 Still in the caravan, vacation isn´t over yet. Today I did assemble and paint a couple of bolster frames.
Fill a box with different things to assemble was the best idea ever! It is still not empty, both figures, Gn15 locos and more Binnie wagons like these remains.
This (almost) army green with red ends is a colouring theme I seen before on a swedish line, even if not as narrow gauge as this, thinks it looks rather nice though.
/Henrik