BM Logbook July 23th 2011 - Ultra Frost Detail
This article was published Jul 01, 2011.
More 3D prints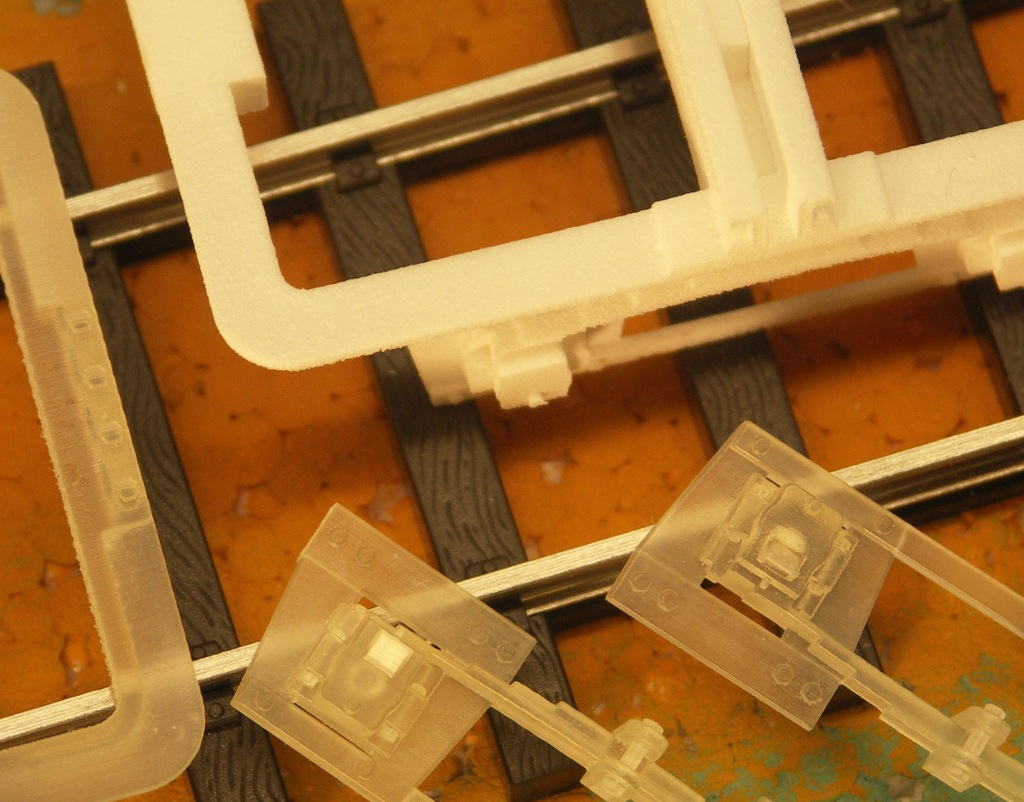 Got first delivery from Shapeways in the UFD material yesterday (Ultra Frost Detail). The white bogie is in the cheaper WSF material (White Strong & Flexible), the clear plastics is the UFD.
The difference is huge, but so is the price ... more than double the price for WSF. For my scale the WSF just looks like old rusty parts, but for smaller scales the UFD is the only possible material. But, for smaller scales the parts are also smaller, making the price difference not that scary.
/Henrik