BM - Logbook April 1st 2011 - New layout
This article was published Apr 01, 2011.
New layout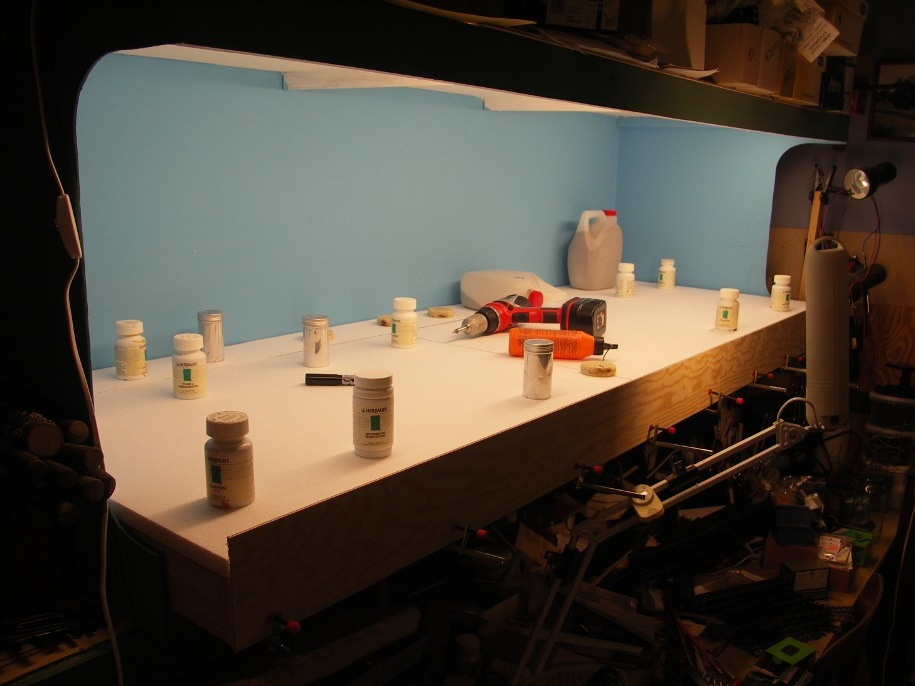 Finished the new frame today. Next will be paint and then I will be ready to start adding buildings, tracks and trains. Yippi ..

All modules in my lightbox are 75 * 210 cm in size.
I decided I will change name from BMT (Borkum Match Tramway) to just BM (Borkum Match), to more suggest a factory with a railway and not the other way around ..
BMT will stand for the old name when I still modelled in 78n18 scale. BM will be the new name for my 120mm scale layout. It also means I dropped the coal mine from big scale, that will be on my Gn15 layout instead.
/Henrik
Another new loco from ETS
Only purpose is to use the chassi for a new loco, the superstructure will be removed so I can get back to this original design if I want to in the future.


Old Borkum Factory layout is dismantled
Is no more ... I might come back to 78n18 scale one day, but right now it feels very distant.. On these pictures you can see the last of it. Last picture shows my previous 78n18 layout, now filled with all the buildings I made through the years in this scale.


New Setup
Here you can see the new fresh start on my 120mm scale layout ! To the left will be a fiddleyard which I didn´t have before.