BM Logbook June 29th 2011 - Tubs in the Paintshop
This article was published Jun 01, 2011.
More 3D prints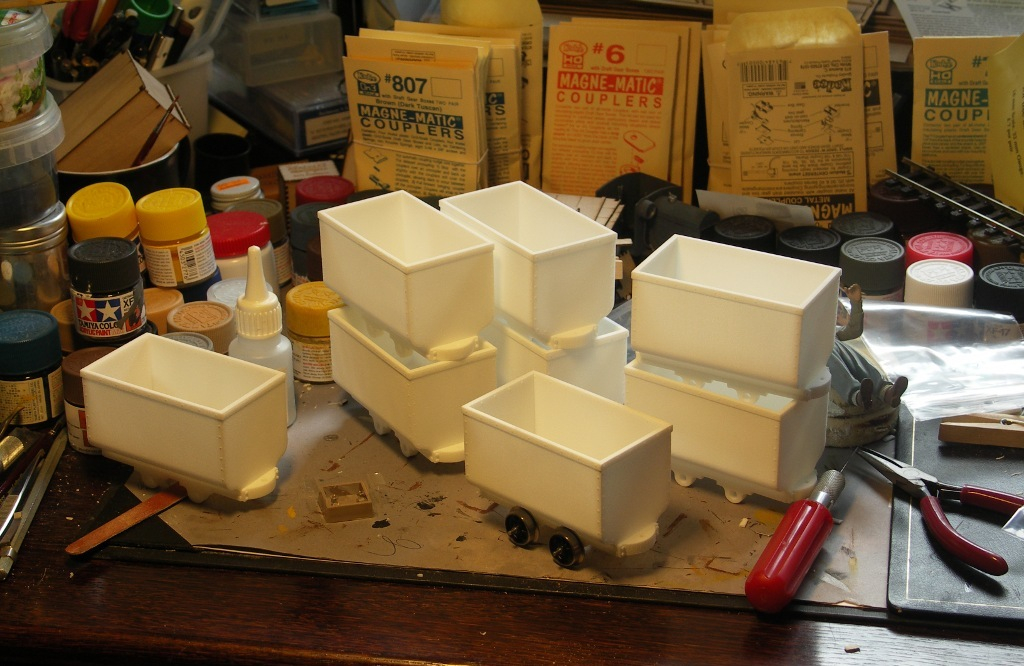 My bigger order for 8 tubs came just in time for our vacation. I had a great time today painting and trying to decide which colour to use. Since I couldn´t decide before I started, I put out the colour candidates on the table and used one tub for each colour. When finished I had two more to go and they ended up gray and yellow. Only problem with these tubs is that I just have to order more of them ...

Also building a bigger layout there these can go in and out through tunnels, also makes a big problem with them ..

The toolbox in one of the first pictures is my regular ´caravan travelling toolbox´. I always fill it up with fresh paint and my most important tools, when it is time for a caravan trip.
In the white box on the table, I have not only the tubs, but also a string of binnie engineering skips and bolsters, a few 120mm scale figures and a bunch of Gn15 locos. If I will use them all is to be found out later..
/Henrik