BM Logbook June 21th 2011 - Mine Tubs II
This article was published Jun 01, 2011.
More 3D prints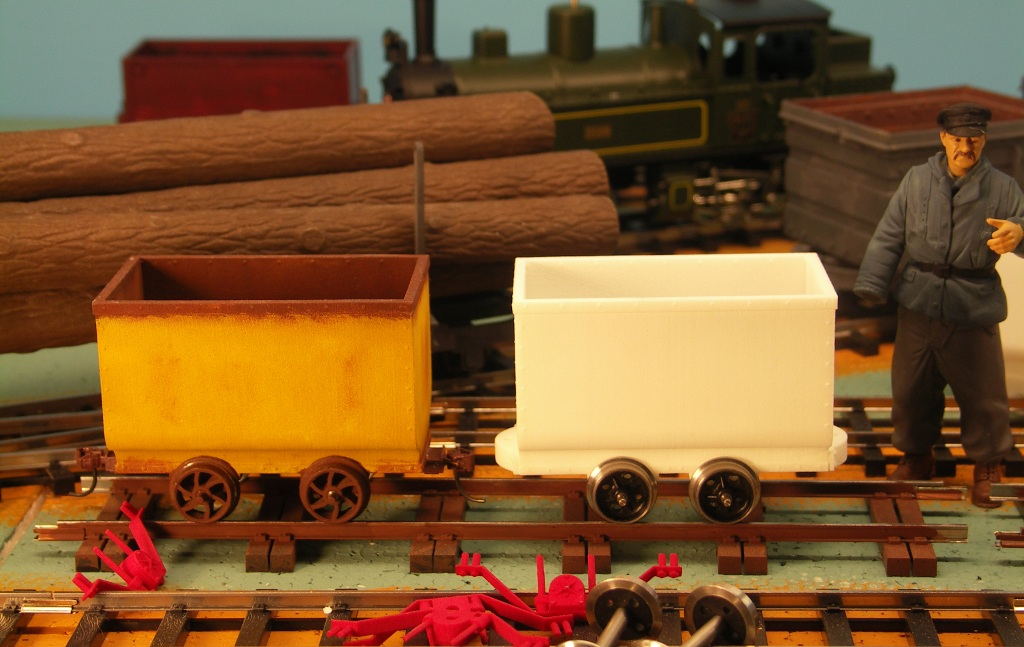 This is second version of the mine tubs with closer wheels and with a combined bumper / coupler arrangement.
One important lesson with these is that one drawing does not match all materials. This time I did choose ´Frosted Ultra Detail´ from Shapeways to get a feeling for how that material look and feel, but this turned out to big .. the material sort of expands when printing .. like wood in water. The axle holes was much tighter on this version, still exact drawing measures as first version which was printed in ´white strong and flexible´. More about this in next entry.
/Henrik