BM Logbook June 4th 2011 - Mine tub
This article was published Jun 01, 2011.
3D printing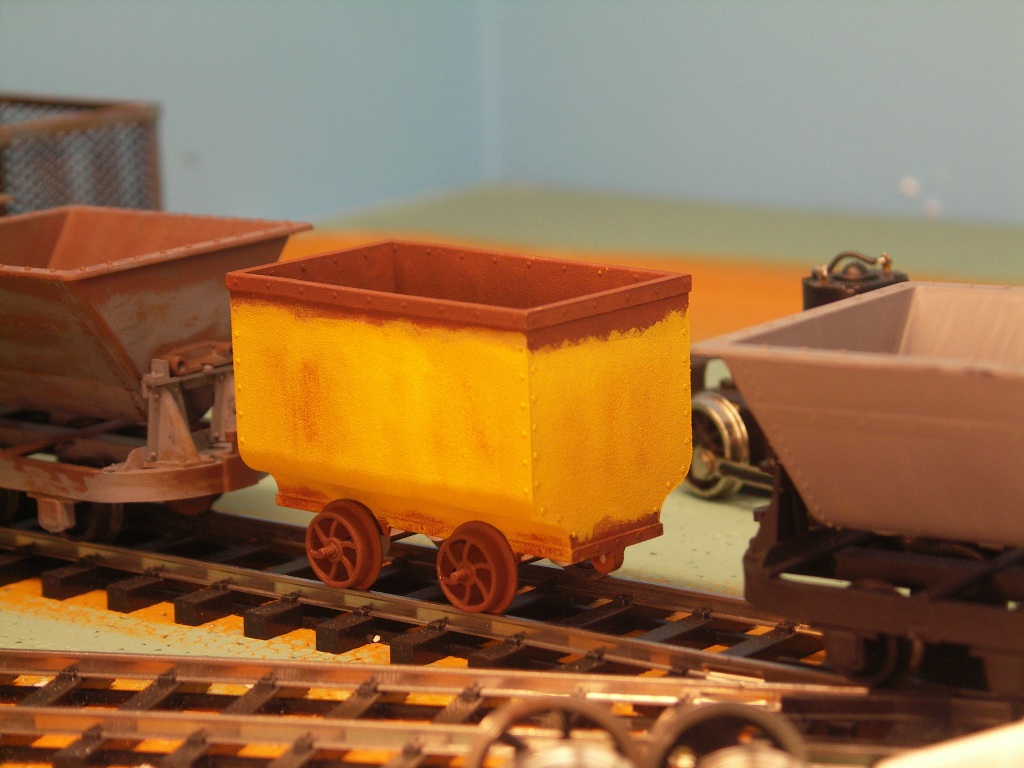 Birthday present in 1/17 scale.
My dear friend Daniel did made me a CAD drawing as a birthday present, the best there is.
No one has something like it, it is specially made for me and so far only printed in one copy.
Back in time I have given Daniel a hint now and then about which mine wagons I like the most and one day he made this drawing, rather amazing ..

It is not only proof of Daniels skills, it is also a very good example of what a 3D printer can do today.
Daniel made a drawing in Sketchpad Pro, exported it in STL format and sent it to me. I uploaded it to Shapeway. They printed it and sent it to me for 33 Euro.
This is the cheapiest material they have (there is several to choose from, also a kind of metal..), but in this case it is perfect since it gives the rough surface a well used mine tub gets after years of abuse.. I only added rust and flat yellow paint it to and voila !
The current wheels will be replaced later with better hudson wheels from Slaters plastikard.
/Henrik