BM Logbook March 3rd 2013 - Station building
This article was published Mar 01, 2013.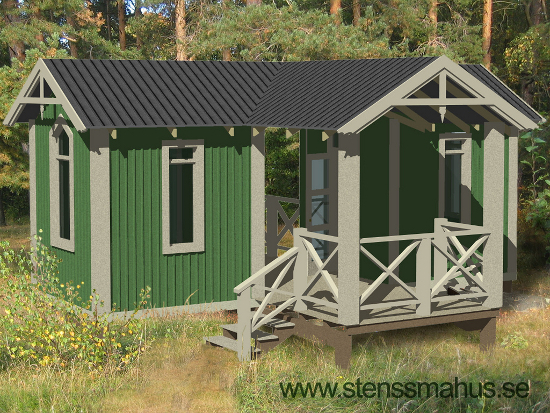 Have actually been building on this station for a while now, just thought it was time to add some pictures.
I did search on the net for inspiration a few months ago and found this building to the left. It comes in two different variations there the green one is the simplified version of the other. It is ment to be a full scale pavilion, but I used it as inspiration for my model station.
Pictures from www.stenssmahus.se, used with permission.

January
A few first pictures during and right after xmas holidays.



February
Last month. See specially my little tool/fixture for making roof tiles. Two pieces of wood with glued on ´flower sticks´ from our local garden shop. This must be the cheapest tool I ever made ..




March
As of today, 3rd of March. Roof tiles are coming along, but these will be replaced. A bit tricky to get them even, but I learn now exactly how to proceed. I made two fixtures with different distances between the ´flower sticks´ and first was actually the best, you need really close between each, else the tiles will look to round instead of wavey.