BM Logbook June 29th 2013 - Beet wagon
This article was published Jun 01, 2013.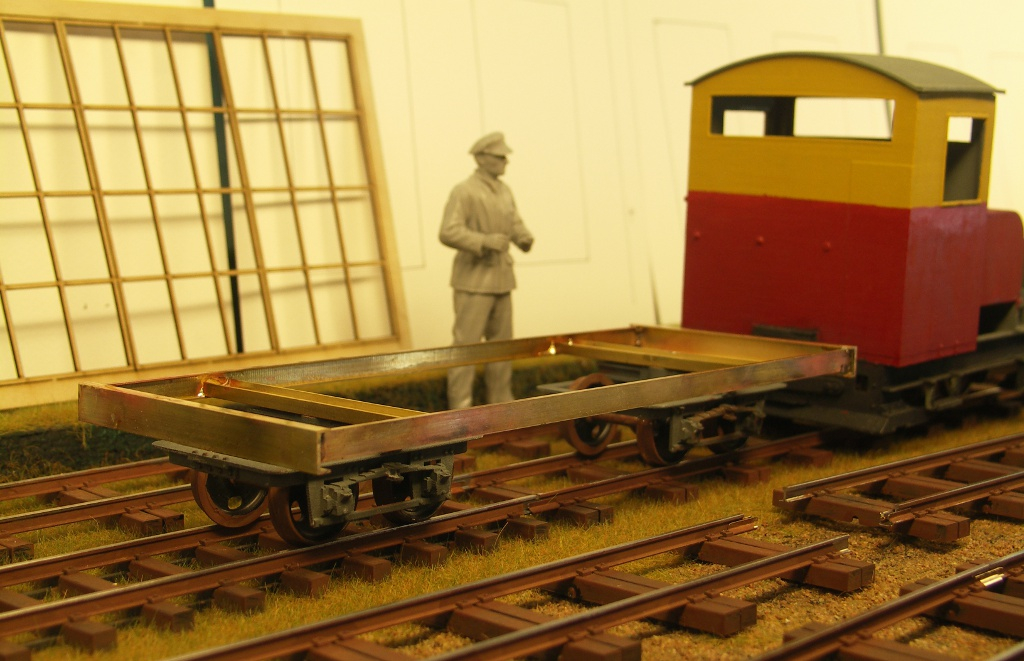 I have been waiting a long time for this! Should have finished the factory facade first, but couldn´t wait ..

This is a project which started back in September 2004 when I did found a loose paper in one of my old train mags. The paper was from an old members news at the danish Industrial NG association. From there I wrote first article on my Laurell Trains site. Later my friend Daniel Caso made a just perfect 3D print of these bogies for me, and today I made first frame for them .. Quite a journey!
roevogn
Roevogn is danish for beet wagon. Of this basic frame I plan to make several different wagons. The frame is made of soldered brass, but the structure on top will be wood mostly.